February 2018
You can subscribe to this Newsletter if you sign up for an account with Titan Reloading.
CLICK HEAR TO REGISTER AN ACCOUNT
CLICK HERE To browse an archive of past newsletters.

FEBRUARY 2018 NEWSLETTER
The Titan Crew is "Steady as she goes" right now and looking forward to the Super Bowl. Our "Green and Gold" had a dismal season but the playoffs have been great this year. Good Luck to the Eagles, Patriots and their fans. The days are growing steadily longer so we are on the right side of winter and soon, "Play Ball !" will be heard across this land. As for that groundhog this Friday I recommend he go fly a kite, 'cause lookin' up will fix the seeing his shadow problem.
We are truly enjoying all the friends we have made through Titan Reloading and look forward to many more. Feel free to contact us. When possible, please email us rather than call. Due to our limited phone system and staff we are able to respond to your questions quicker via email. Please include your full name or order ID number with any order inquiries. Service and Support is our top priority. As always, you will find many answers to questions in the "FAQ" and "Help Videos" areas of our website www.titanreloading.com . Check us out on Google + and Facebook .
Dennis / Titan Reloading
FEATURED PRODUCT:
Reprinted/Revised for 2017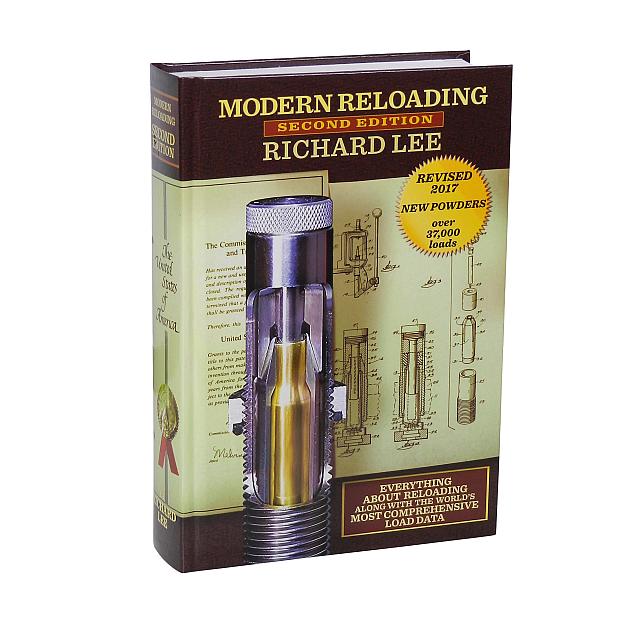 Learn how you can reload ammunition that is more accurate your first try.
The Second Edition of MODERN RELOADING is a summary of a lifetime of experience. No matter how knowledgeable you are, you will find new and interesting information in this book. It's a reference book you will keep forever.
Over 37,000 Loadscovering 178 cartridges in a new, larger, easier to read format, with velocities for starting loads. This is the best kind of load data--it is supplied by the powder companies.
New, Larger, Easier to read format with computer rendered and dimensioned drawings. Cartridges tabbed for quick reference.
Latest information on pressure
Exclusive pressure and velocity factors enable you to accurately calculate pressure and velocity for reduced loads. An absolute necessity for cast bullet shooting.
A never before published in depth analyses of current load data. It gives you an insight into the effects of reducing or increasing a charge.
Lee Modern Reloading book is one of the most comprehensive load data manuals, 692 pages written by Richard Lee, printed in 2011. Reprinted/Revised in 2017, including a 12 page "Final Chapter" written by John Lee.
INSIGHT OF THE MONTH:
Unsupported Chamber Warning
We do not recommend "fixing" cases fired in pistols with unsupported chambers, because there is no way to make them safe once they have bulged. The case wall is thinned where it bulges, and resizing the outside of the case back down to the correct diameter does not restore the case back to its original thickness.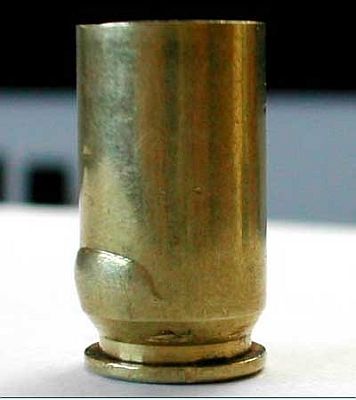 If this case is fired in a pistol with an unsupported chamber again, and this thinned section of brass happens to line up with the unsupported part of the chamber, there is a high probability that the case will rupture.