DEPRIMING DIE FOR LEE PRESSES
DEPRIMING DIE FOR LEE PRESSES
Brand: Mighty Armory
Product Code: MA20171
Availability:

In Stock
MIGHTY ARMORY
DEPRIMING DIE for LEE PRESSES
9mm-308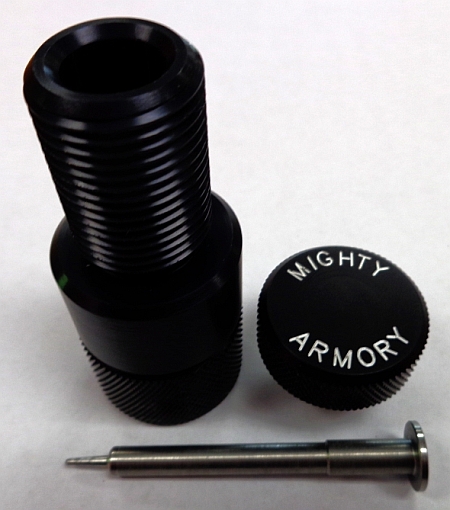 Fits Lee Turret and Single Station Presses Only.
Does not work on a Load Master or Pro 1000.
Add silicon grease to the cap and die threads.
Turn the die down tight into your press.
Drop the Depriming Pin Rod into the die and turn the cap down snug.
You Are Ready To Deprime 9mm-308.
No nuts, No Allen screws, No tools needed. Kit includes Black Die, Swaging Rod, Lg & Sm Swage nipples, Extractor Cup and Depriming Pin Rod as pictured.