Description
TITAN POWDER BAR
ADJUSTMENT KNOB
for DILLON POWDER MEASURES
PLEASE CHECK AVAILABILITY (upper right corner).
LIMITED SUPPLY-NO BACKORDERS.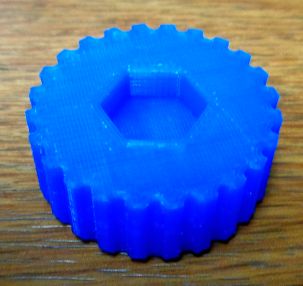 The TITAN POWDER BAR ADJUSTMENT KNOB is a PLA plastic "3D Printed" product that presses firmly onto the Powder Bar Draw Bolt to eliminate the need for a separate tool when adjusting powder drops. It has finger serrations on the outside for better grip. One required for each of your powder bars as this knob should remain on the draw bolt once installed.