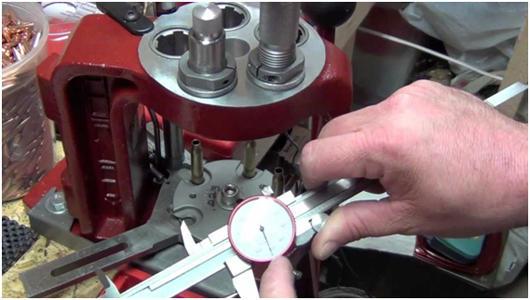 When considering whether or not you'd like to take up reloading, there is some basic information to know before you begin.
What is reloading?
Reloading is the process or assembling shotgun shells, cartridges, and other various pieces, as opposed to buying fully assembled, factory-loaded ammunition.
There are several benefits to reloading your own ammunition [insert link to other blog post about benefits]. Many people handload because it's more cost effective, increased accuracy, it's environmentally conscious, and many do it just for fun.
Reloading Supplies
In order to start reloading your own ammunition, you have to have the correct supplies. Often, people will find that reloading kits are an easy solution because you can purchase everything you need to get started at once. This may be a good place to start if you're a beginner. As you become more sophisticated in the practice, purchasing separate tools can be beneficial for experimenting. Essential reloading supplies include:
Press
Dies
Hand primer tool
Scale
Shellholders
Powder measure
Is Reloading Right for You?
Reloading isn't for everyone, but those who have started truly enjoy the versatility and craft that it takes to reload and master their passion. For further information, inquiries or to peruse our online store please visit www.TitanReloading.com or contact Titan Reloading at 262-397-8819.