I started my career in mold building right out of high school in 1972. From my humble beginnings sweeping floors I became a lead toolmaker. For the last 30 years I've been an engineer, designing parts and tooling for the die cast and plastic molding industries, and programming CNC machines to manufacture the molds. Mold building has always been an interesting and challenging trade for me because of the cutting edge technology and the precision that's required. Over the years I've designed and built tooling for Honeywell home furnace regulators, Briggs & Stratton engines components, medical components, automotive components, caps for the closure industry and many others. All of these products require exacting standards to function, in both the end products and the tooling needed to produce them. I say all of this to validate the fact that I am no stranger to precision close tolerances.
In 2006 John Lee of Lee Precision contracted me to build a computer model of a carrier part he was developing. Computer models are used to create Stereolithography (SLA) parts by solidifying clear liquid plastics in layers with computer controlled ultraviolet lasers. The SLA parts can then be physically tested and proved out before tooling production begins. The carrier's part geometry was new to me and naturally, being an engineer, I wanted to know how and where it would be used. I was very impressed by the mechanical design features employed by Lee Precision in their line of reloading equipment and also by the precision standards they hold to ensure their products work properly for many years. I have been involved with other current Lee Precision products since that first carrier part and have witnessed the extensive testing in their development process. I have also seen their use of mechanical design engineering and precision machining to provide smooth action and incredible feel without any wasted movement on the part of the press operator. When you couple these features with all the exclusive innovations found in the Lee Precision product line such as factory crimp dies, powder thru expanding dies and many others, you begin to see why Lee has earned their reputation in the world of reloading. Every Lee product is 100% MADE IN AMERICA which in itself is exclusive today and very dear to my heart. With all the outsourcing being done today, one must realize that price does not reflect quality and it's worth looking into before you buy.
Do I say all this to sell you Lee Precision reloading equipment, or, do I sell Lee Precision products because of all that I've stated here? You must decide this, but, from "An Engineers Perspective", you won't go wrong with Lee Precision, their products are simply the BEST THERE IS for the money.
I have included the computer models of the parts and molds that I have built for Lee Precision below. They document my involvement with the Lee Precision production process.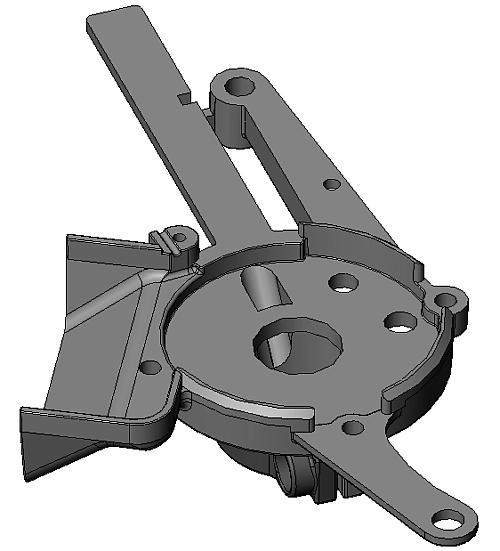 The CARRIER MODEL That Brought Me And LEE PRECISION Together.
***********************************************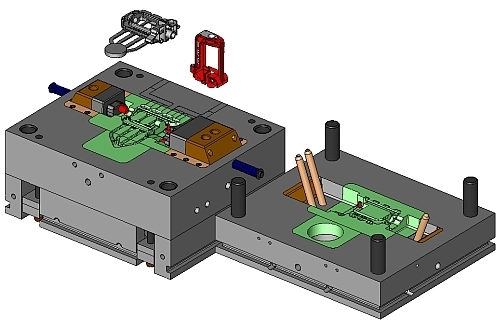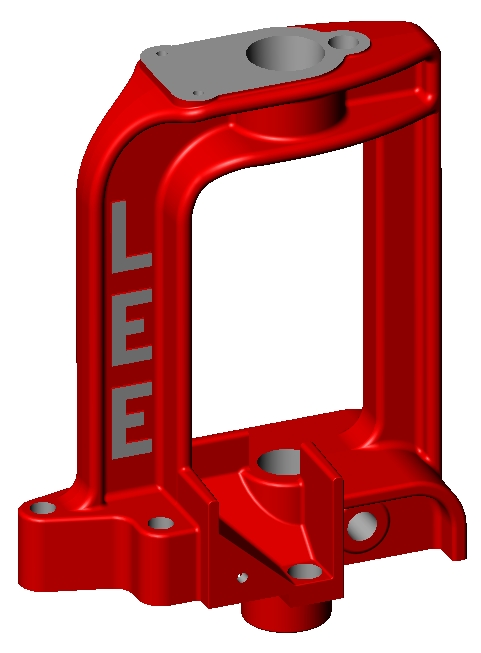 The Breech Lock Challenger "O" Frame Press Model and the Tool Design Models to cast it.
The Die Cast mold was built at Wirth Tool and Die, Inc., Lannon, Wisconsin (my day job)
**********************************************
Models of the New Auto Prime XR Tray and Cover along with the Tool Design Models to cast them.
The Plastic Molds were also built at my day job.