LEE CASE LENGTH GAUGES
CASE LENGTH GAUGE AND SHELL HOLDER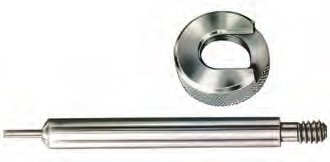 Select Specific Caliber From List Of Sizes.
Unlisted case length gauges can be custom made if the case head fits an existing shell holder. Contact us to fill your need.
Don't forget, you will need a Lee Cutter and Lock Stud to go along with the CASE LENGTH GAUGE AND SHELL HOLDER!
"CLICK" ON THE CALIBERS BELOW
* Requires Large Cutter
Products
Showing 1–32 of 110 results
Showing 1–32 of 110 results