MEC POWDER BUSHINGS
MEC POWDER BUSHINGS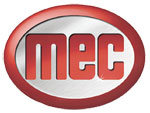 Powder bushings regulate the amount of powder for your load with a volumetric** measurement.. MEC manufactures an assortment of aluminum powder bushings to accommodate various loads and most powders. These bushings will work with both single stage and progressive charge bars.
Volumetric** Powder Drops: Powder bushings drop powder by volume and not by weight. Therefore, the weights listed on the charts are only a guideline; it does not guarantee what weight will actually drop. This is because the density and size of different powder granules can and do vary. Therefore, it is essential that you check the actual weight of the powder that is dropped with a reliable powder scale. After checking a couple drops, you will know what your bar is dropping.
CLICK ON THE CHART BELOW TO SELECT THE DESIRED BUSHING.
Products
Showing 1–32 of 35 results
Showing 1–32 of 35 results