A quick and simple tutorial about reloading ammunition for both pistols and rifles.
Reloading becomes a simple process with quality Lee equipment and clear instructions
1. Remove the old primer and size the case. This is usually done with the same die. Cases can be full length sized or only neck sized for best accuracy.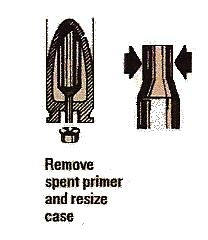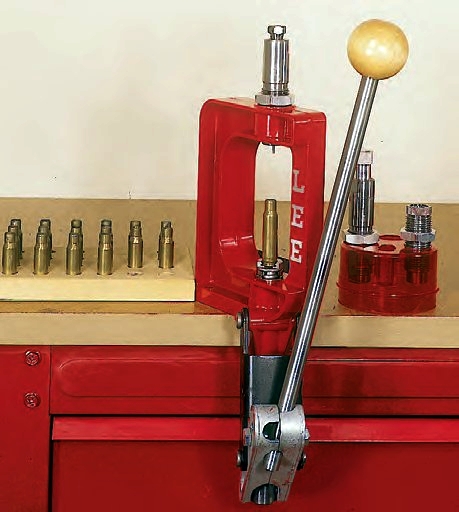 | | |
| --- | --- |
| PISTOL SIZING DIE | RIFLE SIZING DIE |
2. Install a new primer. Picture shows this operation using the NEW Lee Auto-Prime XR, the most popular priming tool ever made.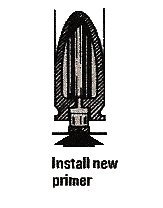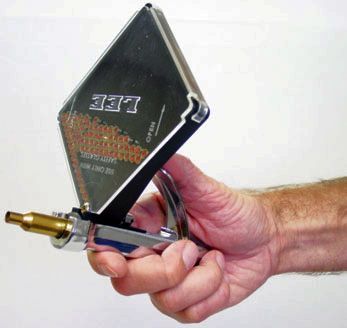 YOU CAN ALSO
INSTALL NEW PRIMERS
ON THE PRESS WITH
THE LEVER PRIME SYSTEM
OR ON THE PRESS WITH
THE RAM PRIME
3. Add a charge of powder. Lee dies, except RGB, include a powder dipper and extensive load data to tell you what kind of powder to use.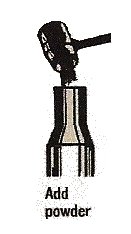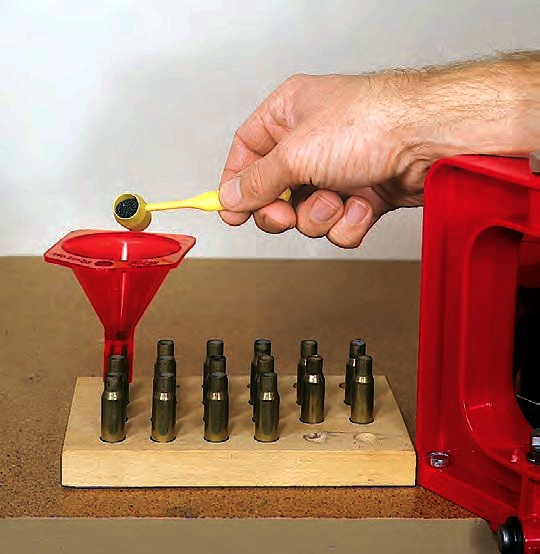 LEE'S PISTOL POWDER
THROUGH EXPANDING DIES
USE THE AUTO DISK POWDER MEASURE
OR A POWDER FUNNEL
TO CHARGE CASES
ON THE PRESS
THE PERFECT POWDER MEASURE
CHARGES RIFLE CASES ON
THE BENCH OR THE PRESS
4. Seat the bullet and crimp it in place. Full length sized ammunition is usually improved with a factory crimp.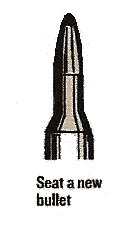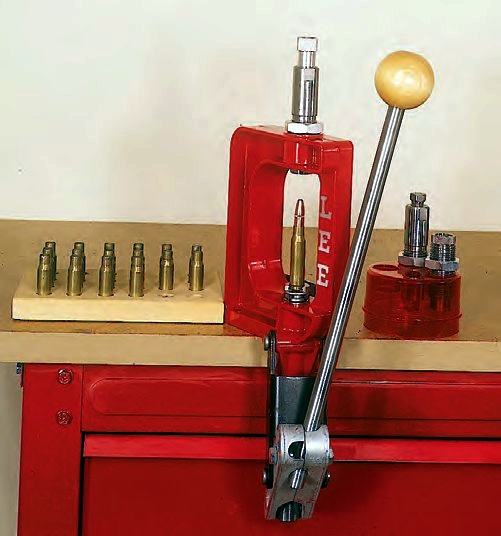 | | |
| --- | --- |
| PISTOL SEATING DIE | RIFLE SEATING DIE |
These are the four basic steps required to reload your own ammo. Browse this site to see all the more automated equipment designed by Lee Precision, to easily and quickly handle all your reloading needs. It really is easy and best of all you will:
Save 60 to 80% over the cost of factory ammunition!
Once you've picked out your press, see the "Start Up Check Lists" area of our "FAQ"