Lee Turret Press

---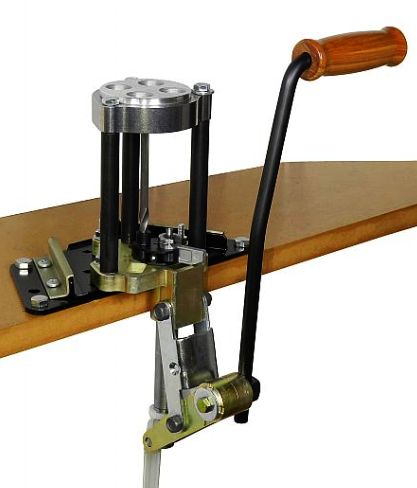 Proven design with compound leverage. No spring in this turret design. The turret is locked into a solid steel ring with big rifle bolt type lugs. Patented design puts the lugs on the circumference so there can be no tipping. The linkage is so powerful that the largest magnum cases are sized with ease. Effort required is so small that the usual heavy bench is not essential. The Lee Turret Press has built-in primer catcher, longer stroke, more hand clearance and a comfortable wood grip. Even if you do not need all of these features, why pay more for anything less? In fact, you will want a Lee Turret Press even if you already own a more expensive one.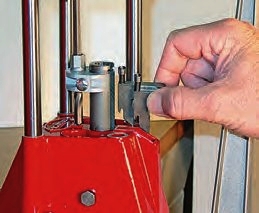 Power and strength to spare, plus unequalled convenience. The Turret Press is suitable for loading all rifle and pistol cases, but really shines when loading large quantities of handgun ammunition. This is the most convenient press made. Only a true progressive press is faster. Includes the Lee Lever Prime System with large and small primer arms. Features lift out convenience. Works with the Lee Safety Prime (sold separately) to prime the cases on the press.
NOTE: The Reloading Stand shown in the picture is sold separately.
CLASSIC CAST TURRET IN ACTION
Products