MEC 9000GN
MEC 9000GN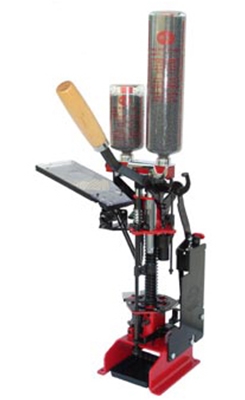 Mayville Engineering Company, foremost manufacturer of reloading equipment in America, is widely respected for its continuing dedication to precision engineering. This precision is incorporated into every one of MEC's reloaders rendering truly innovative and efficient engineering designs.
The 9000GN reloader is no exception. It is the latest in MEC's line of progressive machines. It is a hand-operated reloader. The 9000GN features automatic indexing and finished shell ejection. It allows you to resize any American and most foreign shells in either high or low brass. It can be converted to reload 3″ shells in 12 and 20 gauge only and will reload steel shot.
High-speed, high-volume reloading at its best.
The 9000GN has all the innovative features found on the 8567N Grabber, plus automatic indexing and finished-shell ejection for quicker and easier reloading.
The revolutionary Auto-Dex automatically moves the shells through each reloading stage by simply returning the handle to the top of its stroke. Accurately resized shells are achieved with each stroke.
Finished shells are automatically ejected from the shell carrier after final crimping. This time-saving feature makes one-more-hand operation obsolete.
Finished shells with every stroke
The fastest, smoothest indexing system ever made. The factory-set speed provides uniform movement through every reloading stage regardless of operator action.
Products