SCROLL DOWN THE PAGE FOR
MORE HELP PICTURES
Load Master Tipped or Missing Small Primers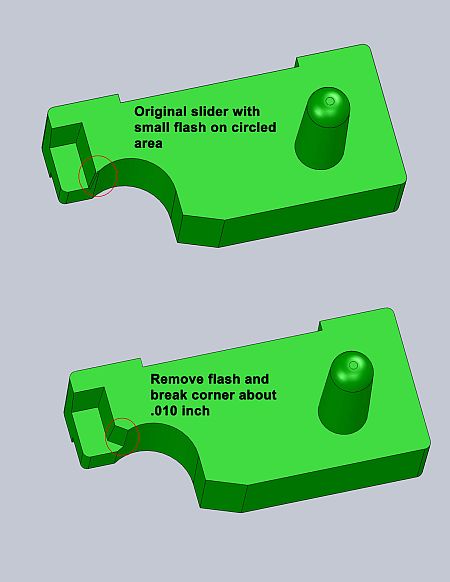 Load Master Primer Ledge in Carrier to be Cleaned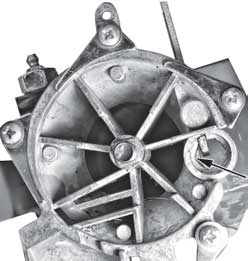 The arrow points to the ledge that needs to be clear of any debris to allow the primer pin to drop down all the way.
Auto Disk Over-Travel Fix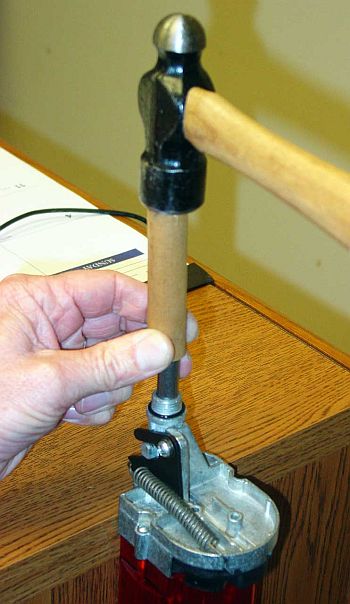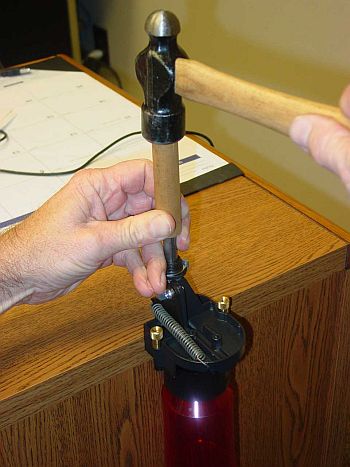 Auto Disk Powder Leakage Fix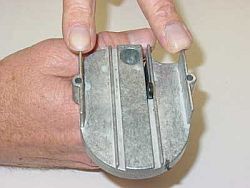 Remove Hopper and Disk to file or sand the tops of the 2 risers.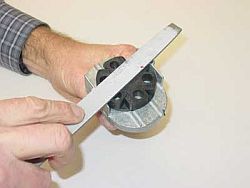 Put a layer of scotch tape on top of the disk and carefully file or sand the risers.
Properly Installed Adjustable Charge Bar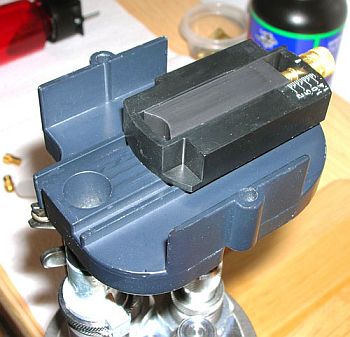 Titan Micro Charge Installation
1. The "Drop Bar" goes on first with the raised round portion around the hole inserted down into the drop hole of the powder measure.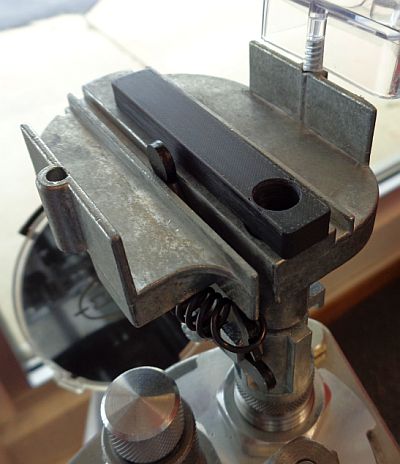 2. The "Micro Disk" fits over the "Drop Bar" with the actuating lever of the powder measure engaged into the slot on the bottom of the disk in the same way that the standard disks do.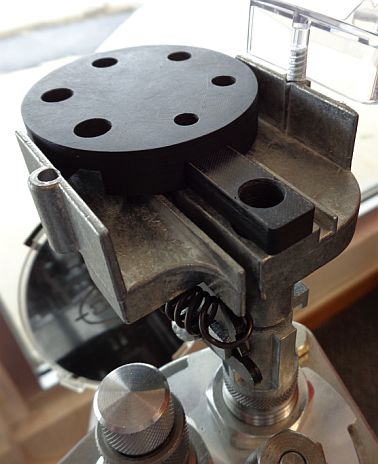 Micro Charge Cavity Sizes in Cubic Centimeters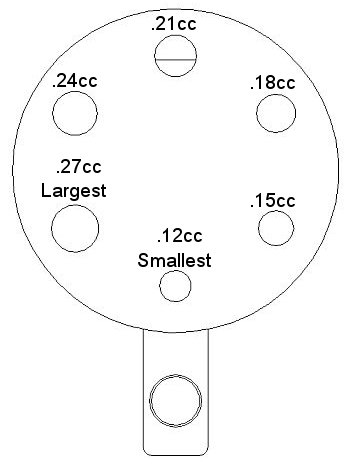 Perfect Powder Measure on a Turret Press