WELCOME TO TITAN RELOADING - LEE RELOADING SUPPLIES
WE SHIP INTERNATIONAL
Check local laws for possible duties or taxes
RELOAD WITH CONFIDENCE!
What's Your TITAN Advantage?....WE RELOAD!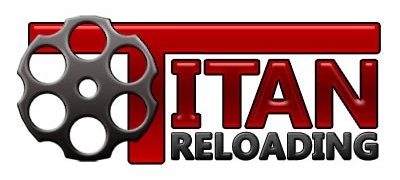 994 W. Sumner St., Hartford, WI 53027 1-262-397-8819
WE'RE SETTING THE STANDARD, ONE CUSTOMER AT A TIME.
PHONE ORDERS AND PRODUCT SUPPORT IS WELCOME.
DUE TO LIMITED PHONE STAFF PLEASE
USE OUR WEBSITE FOR ORDERING OR
EMAIL FOR SUPPORT WHEN POSSIBLE.
As Master Distributors, we carry the full line of Lee Precision Reloading Products, offering a Reliable product at Affordable prices. We also stock the service/replacement parts. All Lee merchandise is Brand New directly from Lee Precision.
We are located in Hartford Wi, the proud home of Lee Precision. We offer service and support Second To None. Most orders ship within one business day.
We are a Distributor of MEC Shotshell Reloaders. Since 1955, Mayville Engineering Company has been designing, building and servicing the best shotgun shell reloaders in the world. MEC reloaders have earned the trust and loyalty of generations of customers and MEC machines are made in the USA - right here in America's heartland. Look at the MEC reloading experience and see why it's as popular as it is.
We are a Distributor of Redding Reloading Equipment. Since 1946 Redding has provided the reloading marketplace with innovative, American Made products of the highest quality. Located in rural upstate New York for seven decades, Redding remains committed to producing the best possible reloading products.

We are an Authorized Dealer of Dillon Precision Products. Since 1977, Dillon Precision has been designing, building and servicing the best reloading machines in the world. Located in Scottsdale, Arizona they are continuing to build upon the foundation of innovation and improvement in their product line.
Wondering where to start? Reloading Made EASY!
Which Reloading Press Should I Get?
Looking for advice? Check out the FAQ's and Help Videos.
From Our Blog
5 TIPS FOR BEGINNERS AND EXPERTS ABOUT RELOADING
The founding fathers and the brave men who fought the American Revolution were often forced to melt down scrap pieces of lead and forge their own rounds just to be able to survive...
DON'T FORGET TO VISIT OUR SHOWROOM
Even before we opened the doors to our showroom, we were already Master Distributors of the entire line of Lee Precision reloading equipment. Nowadays we also distribute shotshell reloaders for Mayville Engineering Company, Inc., which include the wildly popular MEC presses and dies. And we also carry reloading equipment from the highly reputed, Redding Reloading. Not to forget that we have a huge variety of Mighty Armory dies in stock and that we also distribute all Dillon Precision products...
Featured