WELCOME TO TITAN RELOADING - WE AIM TO PLEASE
NOTICE TO OUR FACEBOOK FOLLOWERS
Facebook has unpublished the Titan Reloading page for
unspecified policy violations. We have appealed this decision.
RELOAD WITH CONFIDENCE!
What's Your TITAN Advantage?....WE RELOAD!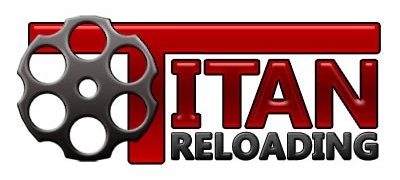 994 W. Sumner St., Hartford, WI 53027 1-262-397-8819
WE'RE SETTING THE STANDARD, ONE CUSTOMER AT A TIME.
PHONE ORDERS AND SUPPORT WELCOME
DUE TO LIMITED PHONE STAFF PLEASE
USE OUR WEBSITE FOR ORDERING OR
EMAIL FOR SUPPORT WHEN POSSIBLE.
As Master Distributors, we carry the full line of Lee Precision Reloading Products, offering a Reliable product at Affordable prices. We also stock the service/replacement parts. All Lee merchandise is Brand New directly from Lee Precision.
We are an Authorized Dealer of Dillon Precision Products. Since 1977, Dillon Precision has been designing, building and servicing the best reloading machines in the world. Located in Scottsdale, Arizona they are continuing to build upon the foundation of innovation and improvement in their product line.
We are a Distributor of MEC Shotshell Reloaders. Since 1955, Mayville Engineering Company has been designing, building and servicing the best shotgun shell reloaders in the world. MEC reloaders have earned the trust and loyalty of generations of customers and MEC machines are made in the USA - right here in America's heartland. Look at the MEC reloading experience and see why it's as popular as it is.
We are a Distributor of Redding Reloading Equipment. Since 1946 Redding has provided the reloading marketplace with innovative, American Made products of the highest quality. Located in rural upstate New York for seven decades, Redding remains committed to producing the best possible reloading products.

Wondering where to start? Reloading Made EASY!
Which Reloading Press Should I Get?
Looking for advice? Check out the FAQ's and Help Videos.
WE SHIP INTERNATIONAL
Check local laws for possible duties or taxes
From Our Blog
Quality Reloading Supplies to Get Started
Whether you're a serious competitive shooter, a hobbyist or hunter the biggest expense after you purchase the firearm is the steady cost of ammo. To save 60-80% off the cost of ammo...
More than few times, we've heard the same reasons for not getting into ammo reloading are the startup cost and not enough space in your home. With the right reloading supplies...
Featured