Lee Collet 2 Die Sets
Guaranteed to load the most accurate ammunition or your money back!
There is no loading system that will load more accurate ammunition than Lee Collet Dies. Lee guarantees it in writing with every set. No one but Lee has ever dared to make a guarantee like this "Smallest group size or your money back." A collet squeezes the case neck against a precision mandrel for a perfect fit with minimum run-out. No lube case is needed. Cases last ten times longer, so the savings on only 35 cases will pay for the dies.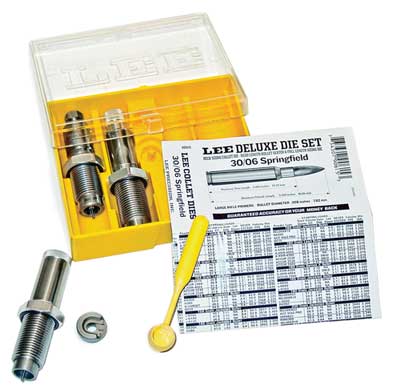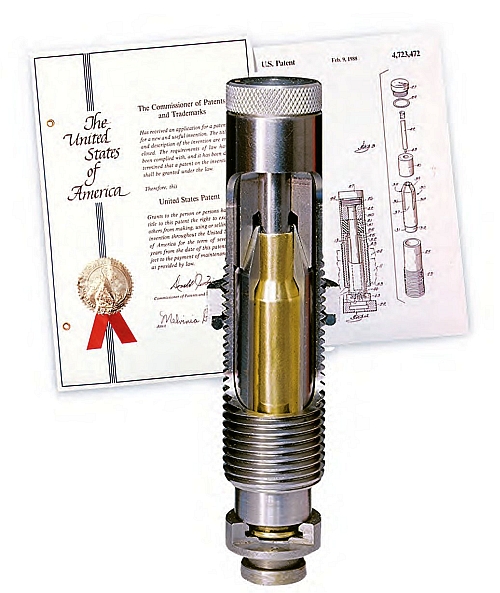 Maximum accuracy is usually achieved by seating the bullet out far enough to touch or almost touch the rifling. This provides the shot start pressure normally supplied by the crimp. That's why a dead length bullet seater is included to complete the most accurate reloading system ever made. These dies size only the neck to preserve the perfect fit of fire forming. Only reload cases that have been fired in your gun.
Not recommended for autoloaders, slide or lever action guns.
This set is designed for assembling the most accurate ammunition, but is not recommended for hunting rounds as the case is neck sized only and the bullet is not crimped in case.
Includes:
Collet Neck Sizing Die
Dead Length Bullet Seating Die
Shell Holder
Powder Measure
Charge Table
Storage Box.
"CLICK" ON THE CALIBER BELOW
Products
Showing 1–32 of 38 results
Showing 1–32 of 38 results