WELCOME TO TITAN RELOADING - LEE RELOADING SUPPLIES


WHAT'S THE TITAN RELOADING ADVANTAGE?....WE RELOAD!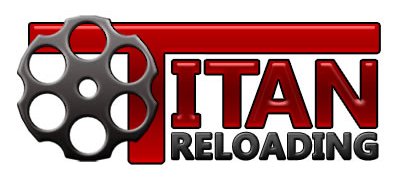 660 Grand Ave., Hartford, WI 53027 1-262-244-7023
WE'RE SETTING THE STANDARD, ONE CUSTOMER AT A TIME.
PHONE ORDERS AND PRODUCT SUPPORT IS WELCOME.
MASTER DISTRIBUTOR OF

RELOADING EQUIPMENT

As Master Distributors, we carry the full line of Lee Precision Reloading Products, offering a Reliable product at Affordable prices. We also stock the service/replacement parts. All Lee merchandise is Brand New directly from Lee Precision.

We are located in Hartford Wi, the proud home of Lee Precision. We offer service and support, Second To None. Most orders ship within one business day.
DISTRIBUTOR OF

RELOADING EQUIPMENT

We are now a Distributor of MEC Shotshell Reloaders. Since 1955, Mayville Engineering Company has been designing, building and servicing the best shotgun shell reloaders in the world. From children to seniors and the casual hobbyist to the competitive shooter, MEC reloaders have earned the trust and loyalty of generations of customers. MEC machines are made in the USA - right here in America's heartland. Take a look at the MEC reloading experience and you will see why its as popular as it is.
Wondering where to start? Reloading Made EASY!
Which Reloading Press Should I Get?
Looking for advice? Check out the FAQ's and Help Videos.
WE SHIP INTERNATIONALLY
From Our Blog
5 Reasons to Do Your Own Reloading
Now that reloading supplies are available online, everything you might need is a few clicks away. Still, you might have friends and hunting partners who are not sold on the advantages of this practice. Whether you are weighing both sides or want to convince a buddy reloading is the way to go, here are five reasons to start...
The Most Economical Way to get Everything You Need to Start Reloading Right Away
Reloading your own ammo is a great way to create new custom load sizes, and also to save anywhere from 60 to 80% off the cost of factory ammunition. With Lee's reloading kits, you'll be able to start reloading your ammo right away, with the minimum amount of hassle. Even if you've never reloaded ammo before...
Featured