WELCOME TO TITAN RELOADING - LEE RELOADING SUPPLIES
WE SHIP INTERNATIONALLY
INTERNATIONAL RATES IN CHECKOUT
WHAT'S THE TITAN RELOADING ADVANTAGE?....WE RELOAD!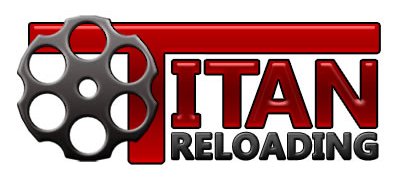 994 W. Sumner St., Hartford, WI 53027 1-262-397-8819
WE'RE SETTING THE STANDARD, ONE CUSTOMER AT A TIME.
PHONE ORDERS AND PRODUCT SUPPORT IS WELCOME.
As Master Distributors, we carry the full line of Lee Precision Reloading Products, offering a Reliable product at Affordable prices. We also stock the service/replacement parts. All Lee merchandise is Brand New directly from Lee Precision.
We are located in Hartford Wi, the proud home of Lee Precision. We offer service and support Second To None. Most orders ship within one business day.
We are a Distributor of MEC Shotshell Reloaders. Since 1955, Mayville Engineering Company has been designing, building and servicing the best shotgun shell reloaders in the world. MEC reloaders have earned the trust and loyalty of generations of customers and MEC machines are made in the USA - right here in America's heartland. Look at the MEC reloading experience and see why its as popular as it is.
We are a Distributor of Redding Reloading Equipment. Since 1946 Redding has provided the reloading marketplace with innovative, American Made products of the highest quality. Located in rural upstate New York for seven decades, Redding remains committed to producing the best possible reloading products.

We are a Distributor of Dillon Precision Products. Since 1977, Dillon Precision has been designing, building and servicing the best reloading machines in the world. Located in Scottsdale, Arizona they are continuing to build upon the foundation of innovation and improvement in their product line.
Wondering where to start? Reloading Made EASY!
Which Reloading Press Should I Get?
Looking for advice? Check out the FAQ's and Help Videos.
From Our Blog
When considering whether or not you'd like to take up reloading, there is some basic information to know before you begin. What is reloading? Reloading is the process or assembling shotgun shells, cartridges, and other various pieces, as opposed to buying fully assembled, factory-loaded ammunition. There are several benefits to reloading...
The Benefits of Reloading Ammunition
People take up reloading for many different reasons including cost-saving, gun laws, increased accuracy, and simply as a relaxing hobby. Whatever the reason, these benefits can pay off when you decide to reload as opposed to buying. Here are a few. Reloading ammunition has proven to be a real cost-saver. One of the most expensive parts of factory-loaded ammunition is the brass casing that holds everything together.
Featured