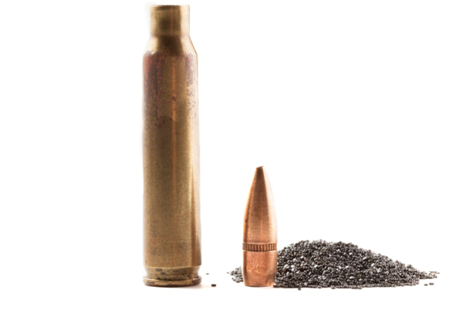 Whether you are a novice shooting enthusiast or a veteran with years of experience, reloading your own ammunition can save you significant amounts of money and turn into a fun hobby in the process. Using the proper supplies and equipment makes reloading ammunition a safe and efficient process.
If you are just starting out reloading your own ammunition there are some initial costs associated with getting all the reloading supplies and materials you need to get you going, but you will start seeing the savings, there is no turning back.
As you get more advanced and branch out, there are options to make the process more efficient for larger amounts of ammunition.
Reloading Press
The reloading press is the foundation of ammunition reloading. The press holds the dies you use to process the ammunition and is available in a wide range of shapes and sizes. The purposes of the reloading press:
Presses brass casings against the decamping pin forcing out the old primer
Forces casings into resizing die
Returns brass to its original shape and size
Inserts new primer into primer pocket that was just emptied
Opens the mouth of the casing so a new bullet can be inserted
Presses the new bullet into the casing
Crimps bullet casings to complete the shaping of the bullet
There are three main types reloading presses available on the market today – single stage press, turret press, and progressive press. Each has its own benefits, features, and restrictions.
Single Stage Press
A single stage press is the most basic used for those just starting to reload ammunition. It provides the easiest, safest, and most affordable option for shooters with zero or limited experience reloading. You will be able to learn the process and start reloading ammunition without having to make too many adjustments or calibrations.
Turret Press
The next step up for enthusiasts with a little more experience is the turret press, which can hold multiple dies and allows you to load hundreds of rounds an hour. Turret presses can reload much larger batches than a single stage press and will save you even more money and time once you are ready to take the next step.
Progressive Press
The most advanced press is the progressive press that only the most experienced reloaders and active enthusiasts should attempt. These presses are designed for shooters who go through large amounts of ammunition on a regular basis. They are far more complicated than the single stage and turret presses, requiring more time and experience to set them up and use them safely and efficiently. They come with multiple die stations, powder measures, and several specialty dies. The highest priced reloading presses on the market, progressive presses are designed to reload batches of ammunition at a high rate.
Reloading Manual
The reloading process cannot be properly completed with referring to the press' reloading manual to guide you through. Your reloading manual is used as an essential reference every time you are developing a load. It is filled with valuable information and tips to help make the process go smoothly and safely.
Reloading Dies
Reloading dies are used in in the decapping, sizing, seating, and crimping applications in the process. Dies are designed for specific needs and types of gun being used. Reloading dies can be used when you are shooting for quantity, versatility, or precision.
Each caliber you are reloading requires its own set of dies and shell holders. There are three main categories of reloading dies:
Expanding die
Seating and crimping die
Sizing, decamping die
Additional Reloading Supplies
The following are some more supplies and accessories that help in the reloading ammunition process:
Calipers
Case Cleaner
Powder Dispenser
Powder Scale
Reloading starter kits
Workbench
Get Started with Titan Reloading Today
If you are just starting out reloading ammunition, looking to upgrade your system, or need to restock you supplies, the industry experts at Titan Reloading have everything you need. Contact Titan Reloading today for complete information or browse our expansive online catalog www.TitanReloading.com to find the equipment and materials you need. For further information or any questions please contact us here.