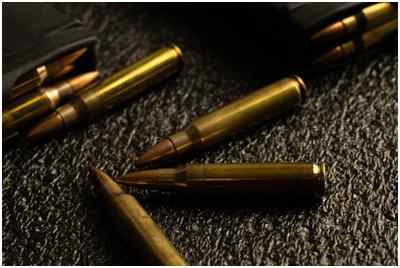 It takes practice and repetition to fully appreciate the benefits of the ammunition reloading process. Once you have all of the equipment and supplies you need and get the hang of it, you will begin to see the benefits and features that shooting enthusiasts have enjoyed for years, including:
Significant savings over buying new bullets
Customize bullet options
Ability to recreate ammunition types that are rare, obsolete or otherwise unavailable
Reloading ammunition does take a basic list of equipment and supplies you will need to invest for your hobby. The following are the most important materials and gear to get started.
Reloading Press
The reloading press is the foundation of the ammunition reloading process. There are three types of reloading presses available based on your level of experience, the volume of your reloading activities, and your budget.
Single stage

The most basic and most affordable type of reloading press, single stage presses combine the decapping and resizing operations. A mechanical arm is used to push cases and the case holder into reloading dies. A single stage reloading press is most often used by gun hobbyists with little to no prior reloading experience.

Turret.

A turret reloading press allows you to load hundreds of rounds per our with multiple dies mounted on the press. A powder measure can be mounted to for using multiple dies. This is the next logical step for those gun enthusiasts who are looking to save time and reload bigger volumes of ammunition than a single stage press.

Progressive. 

These are more advanced reloading presses that will require additional knowledge and set up to run safely and efficiently. Multiple die stations allow progressive presses to produce up to 500 rounds of ammunition an hour. Recommended only for the most experienced reloading veterans.
Reloading Dies
A variety of dies are available for pistols and rifles. Reloading dies are essential for the precision of the ammunition reloading process. Different types of dies are used to enhance various qualities of the shoot, such as precision, volume, and versatility, so it is important to get the proper reloading die for your specific use and applications.
Calipers
Calipers are used to accurately measure to match individual specifications and to adjust the reloading die to the length of the bullet to you need. Calipers come in sized, quality and cost, including some that come with digital displays to make the process more precise and accurate.
Powder scale
Powder scales are also available in a wide range of styles, prices, and features. Electric reloading powder scales increase efficiency and speed, while balance scales are more suited for those with limited reloading experience, as they are easier to calibrate.
Reloading manuals
Whenever you are reloading ammunition, a reloading manual should always be nearby. These manuals provide valuable information relating to the amount of ingredients needed for the reloading process. The reloading manual lists bullet and powder types, and the charge amounts required for each kind of configuration.
Reloading starter kits
For those gun enthusiasts that are just getting started in ammunition reloading a starter kit comes with all of the reloading supplies you will need. As you gain experience, confidence, and momentum, components can be upgraded to speed up the process and increase the volume per hour.
Titan Reloading is a Master Distributor of Reloading Supplies & Equipment online. Choose from Lee Precision, Dillon, Hornady, Redding, Mec, & Lyman. For further information and/or to shop our online store please visit www.TitanReloading.com or contact Titan Reloading the Master Distributor of Lee Precision reloading equipment & supplies at 262.397.8819 with any questions.