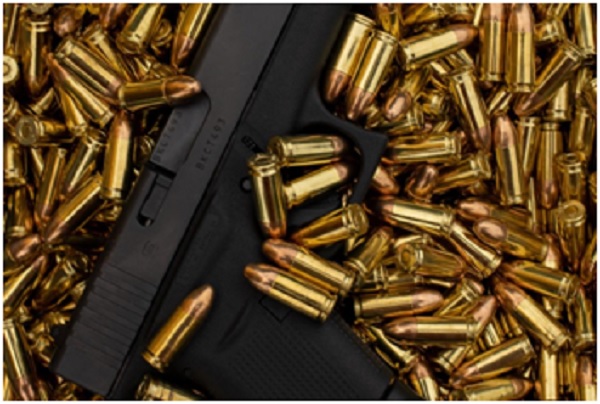 Whether you're a professional marksman or a weekend warrior, reloading ammo has countless benefits and it's an activity that the whole family can enjoy. And while the fundamentals of reloading are easy to learn, there are always ways to improve the process. Here are four basic tips that every reloader should know.
Don't Get Carried Away
One of the foremost benefits of reloading is the ease with which different bullets, powders, and casings, can be tested. This testing is particularly useful for competitive shooters because it allows them to improve the accuracy of their rounds by testing each component individually. Similarly, many hunters prefer to reload because they can increase the power of the round by adding more gunpowder than comes standard in factory-loaded rounds. The ability to try various combinations of bullets and powder levels is advantageous, but it's easy to get carried away and, in doing so, stray beyond the manufacturer's guidelines. Failing to adhere to these guidelines can compromise the integrity of the round, creating a potentially dangerous situation. Therefore, always follow the guidelines and specifications set forth in the manual.
Keep Records
Record keeping probably isn't the first thing that comes to mind when you think of reloading, but tracking your progress is essential for improvement. After all, it can take a lot of loading, shooting, and adjusting to find that sweet spot, so once it's found, it needs to be logged. Likewise, it's important to note when things go wrong, such as a lousy powder/bullet combination that results in a misfire or a load that builds up a dangerous amount of pressure before firing. Best of all, record-keeping is easy. All you need is a pen and a spiral notebook, and you're ready to go!
Maintain Clean Equipment
Reloading involves working with precise tolerances, and if a bit of case lube or some metal shavings get in the way, it can cause problems down the line. The resizing die and setting die are components commonly compromised by dirt and grime. Fortunately, this issue is preventable so long as you're willing to spend a few extra minutes cleaning your reloading equipment and reloading supplies after use. Ultrasonic cleaners work wonders for this task, but if you don't have an ultrasonic cleaner, you can use cotton swabs dabbed in a copper solvent.
Stay Safe
Becoming a skilled reloader takes a lot of practice, but you'll be pumping out rounds with confidence before you know it. As you familiarize yourself with the process, it's easy to become complacent, and when working around gunpowder and live ammunition, complacency can lead to a dangerous situation. Therefore, you must always adhere to safety protocols, like wearing safety glasses and keeping the area free of clutter.
Becoming a Better Reloader
There is no doubt that reloading is a great way to save money and increase the reliability of your ammo. Not to mention, it's a lot of fun. The reloading process is relatively simple, and assuming you have the correct reloading supplies, you'll be turning out rounds in no time. But before you get started, take heed of these four basic reloading tips, as they will help you become a better reloader. For further information and/or to shop our online store please visit www.TitanReloading.com or contact Titan Reloading at 262.397.8819 with any question.