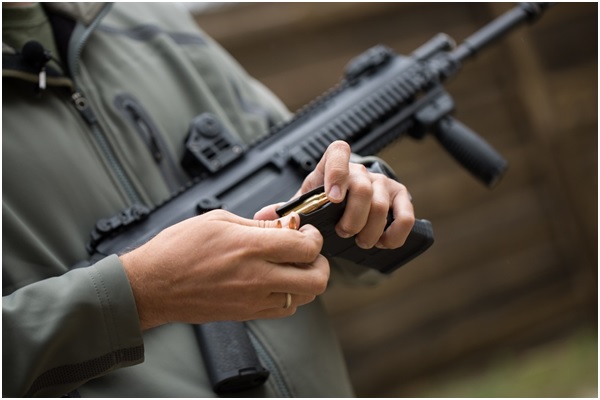 The most serious gun enthusiast generally takes pride and ensures their firearm is kept in optimal operating condition. Cleaning, oiling, lubricating moving parts, and maintaining the external surfaces with varnish or bluing are reverently accomplished. The ritual maintenance ensures the optimal condition and accuracy of the firearm.
However, attention to the ammunition is a separate issue. Most gun owners are content to purchase premade and prepackaged bullets by the box. However, the avid marksman utilizing reloading supplies to make their shot is becoming more popular.
As one becomes more experienced in the technique of reloading, nuances in the reloading equipment used are identified. Ultimately, the reloader will want to explore options that improve the process and quality of the resulting rounds.
The three most common concerns related to reloading instead of store-bought ammunition are time, money, and personal preference. However:
The savings associated with reloading are significant, especially for the frequent hobbyist using quantities of shells. Recent estimates suggest that reloading supplies to create stock ammo can provide 33% to 50% savings over prepackaged boxes of bullets.
Over time, this can represent a significantly decreased financial burden. The savings can be funneled into another firearm, upgrading reloading supplies, or paying for shooting range time.
Conversely, many find joy and satisfaction in having personal input into every aspect of the experience. An analogy would be an avid sports car owner who performs all the car's engine maintenance personally, as opposed to one that takes the prized vehicle to an automobile repair shop for routine work.
Brand New, Remanufactured, and Reloading: What's the Difference?
Only the shell casing varies when comparing the difference between factory-made and making personally handmade bullets with reloading supplies. Every other component of the shot is the same.
Modern reloading supplies, equipment and application create a perfectly smooth and identical reproduction of a new case. They are indistinguishable in appearance and function when compared to store bought ammunition.
In addition, the reloader can modify the casing to meet a specific need or preference. For example, the slug can be narrower, shorter, or longer. It can also be modified to accept various changes in the other components.
Titan Reloading (They Aim to Please)
With almost a quarter of a century of reloading experience, Titan Reloading has been "setting the standard, one customer at a time."
The knowledge and experience given freely by Titan Reloading will provide the novice reloader confidence and a firm understanding on how to confidently reload with experience. They will also enhance the experienced smith to improve technique and productivity through up-to-date information, current advances, and top-of-the-line reloading supplies.
Novice/Average/Expert
Wherever you fit into the range of experience with your firearm, Titan Reloading has volumes of options, tools and information to offer. Titan Reloading is here to help with any specific requirements when you are ready to start reloading or are interested in improving your current practice.
For further information or inquiries about the vast option of reloading supplies or specific item you are in need of, please contact Titan Reloading at 262.397.8819 or visit www.TitanReloading.com to learn more.