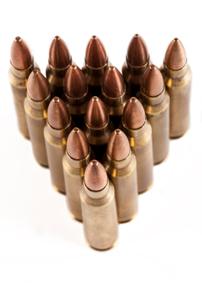 The Mayville Engineering Company (MEC) has been designing, producing, and servicing shotgun shell MEC reloaders that generations of shooting enthusiasts have trusted since 1955. MEC reloaders are proudly made in the USA and available atTitan Reloading, a trusted supplier of premium quality reloading supplies[ and equipment.
Reloading ammunition with MEC reloaders is a relatively simple process, though it does involve moving parts on intricate machinery and specific instructions for exact measurements and mixtures. Even the most experienced and avid gun hobbyist can run into problems while operating MEC reloaders.
The following are some helpful tips if you run into trouble while reloading your ammunition
MEC Reloaders Downstroke Issues
If your reloader is jammed or bottoms out halfway down the downstroke, it is most likely due to the drying out of the resizing collet. Apply anti-seize lubricant on the outer areas of the collet fingers. The issue may also be caused by a buildup of shot or powder inside the collet. The wad guide on the progressive reloaders may also be set too low.
Bushing Droppings Varying from Chart Amounts[
The bushing chart supplies recommended bushing information, through charges can vary. An accurate, reliable scale is highly recommended to ensure accuracy and safety. Always make sure that the charge bar moves completely to each side with every motion.
Powder Leakage
A missing or damage grommet can cause powder to leak out of the top of the bar. Improperly installed or missing brass washers can also lead to powder leakage. Inspect and replace grommets and washers regularly to ensure a proper seal.
Changing Reloading Lead to Steel Shot
The process of reloading steel shot requires the installation of a steel shot kit and charge bar. When the kit is installed, only the charge bars need to be swapped out to go back and forth to lead shot applications.
Prominent Features of MEC Reloaders
Among the design features that come with MEC reloaders include:
Flip-top measuring allows for the powder and shot containers to be easily inserted and removed without spilling.
Pro-check feature prevents spills by keeping the charge bar in proper sequence.
Charge bar provides quick changes to the powder charges.
Automatic primer feed comes standard on some models and is available as an accessory on those that do not.
Zytel rust-resistant crimp dies resist the building up of residue without the risk of corroding.
Cam-operated crimp assures a perfect crimp each load.
Adjustable rammer tube applies pressure to the wad column and can be adjust manually.
Power ring collet resizer squeezes the base back to its original dimensions and releases the shell.
Contact Titan Reloading for MEC Reloaders
Titan Reloading is an industry leader in supplying premium quality, affordable ammunition reloading products, equipment, and accessories. An impressive team of reloading experts provides exceptional customer service and the industry knowledge to provide cost-efficient solutions to your reloading needs. Whether you are new to reloading or a veteran enthusiast, Titan Reloading is a one-stop source for reloading supplies.
For questions about MEC reloaders and the rest of our comprehensive inventory options, contact Titan Reloading at 262.397.8819[ or for further information please visit www.TitanReloading.com.