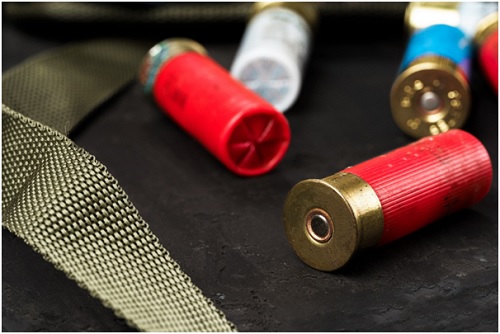 Of all reloading supplies, the Mec 600 JR is an excellent go-to shotshell reloader for starters. It also works well for professionals. You can adjust the unit for 3-inch shells, and it comes in a variety of gauge ranges, as well as a unique 410 Bore.
The Mec 600 JR operates on a five-station press outlet with empty hulls that must first be enlarged before being used. Reloaded shotshells have been proven to perform better than their competitors while also saving operators about half of the cost of shells manufactured industrially. It will come in handy for individuals who require extra convenience when handling numerous types of ammunition.
Avid users of Mec 600 JR attest to the fact that it can handle numerous loads at the same time. Instead of replacing the complete machine, you only need to slot in fresh cartridges. Hence, it's known as the best reloading press in its pricing range by a long shot.
It is sturdy and dependable, and it can be used with practically any available plastic casing for random shooting of skeets or hunting.
The longevity of this reloading press is incredible, as you can still have up to 800 rounds loaded per month without any hassle. The loading set usually comes with three powder bushings, although more bushings can be purchased for added ease.
For further information or questions on how to best utilize this reloading press please contact Titan Reloading at 262-397-8819 or email sales@titanreloading.com. To peruse and shop from our extensive state of the art online store please visit www.TitanReloading.com.