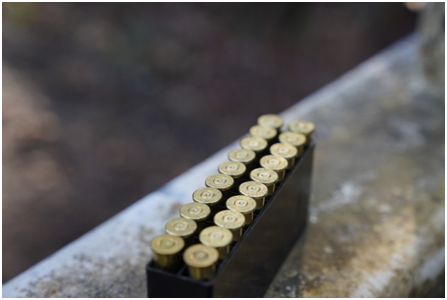 All of us feel it. The volatile political climate, physical threats from the virus, and economic turbulence.
We've implemented important changes to assure we deliver the best possible customer service during this time. Titan Reloading has suspended all international shipping due to unpredictable deliveries. Also, we have temporarily suspended all Back-ordering and Pre-ordering due to unpredictable stock availability. Importantly, we have implemented our 'Notify System' found in every listing to keep you updated when the reloading supplies and equipment you want are back in stock.
At times like these, many people are doing a lot more target practice. At the same time, people are building up their supply of finished ammo and ordering more reloading supplies. Furthermore, more people have decided to begin reloading and to start with basic equipment and supplies.
It's been a near-perfect storm of influences causing the reloading supplies shortage. There are a lot more of us getting started with shooting. The FBI's National Instant Criminal Background Checks (NICS) system never captures all of the firearms sold but it does show how high the trend has been for more than a year. In 2019, the NICS recorded a total of 28,369,750 background checks. For 2020, there were 39,695,315 background checks. That's 11,325,565 more firearms sold in 2020 than in 2019. January 2021 shows this very rapid pace accelerating even faster with an additional 4,317,804 monthly background checks. This is a new monthly high with only the last few months of 2020 coming anywhere near this many. The demand for ammo and reloading supplies continues to skyrocket.
But the shortage isn't only caused by high demand. Raw materials and manufacturing have also been limited. It begins all of the way back at the mines for raw materials. When the economy shut down, so did mining operations for everything from copper, to lead, and most other raw materials. Some of these raw materials come from overseas where mining operations were shut down by major COVID 19 outbreaks.
When Will Reloading Supplies Be Readily Available Again?
Manufacturers tell us that they are making every effort to increase the supply but this all started during a manufacturing down cycle. A few smaller manufacturers had even gone out of business. The bigger ones had reduced operations.
It will take time. Probably a long time before demand and supply will find a new balance.All of this is happening as demand far outpaces full capacity manufacturing. Along this timeline, there will be more newcomers and everybody will start shooting more than they have been during the shortage.
Some other experts expect the shortage to lessen this spring. Others say towards the end of the year. But no one knows for sure. While we all work through the shortage, as Titan Reloading will do its best to keep prices down and supplies in stock for all. Your best action is using our 'Notify System' found in every listing for in stock updates.
Titan Reloading is a Master Distributor of Reloading Supplies & Equipment online. Choose from Lee Precision, Dillon, Hornady, Redding, Mec, & Lyman. For further information and/or to shop our online store please visit www.TitanReloading.com or contact Titan Reloading at 262.397.8819 or email dennis@titanreloading.com with any questions.