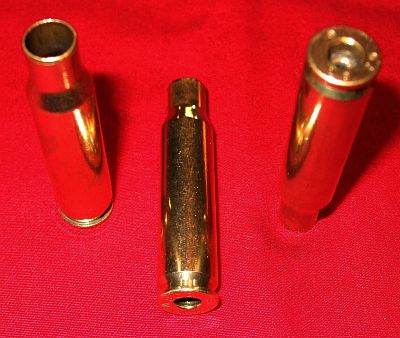 One of the best things about having a full stock of reloading equipment is that you're free to reload your own ammunition at any time, saving money and taking greater control over the precision of your shots. But even with reloading equipment set up and ready, you need brass to start reloading. The brass you use is critical for your firing results; high quality brass with few firings will always work better than low end brass that's been through the ringer.
Now, it's true that collecting brass at a firing range is one way to increase your brass reserves without spending money. But it's important to take into account some key bits of range etiquette before you start filling bags with spent rounds:
Observe Range Rules

Every firing range has different rules regarding the collection of spent brass. Some allow you to pick up brass fired by others, while some prefer you only collect your own brass. If you're unsure about the rules at your particular range, ask an employee before you make assumptions. Always be respectful to your range, its employees, and your fellow shooters.
Stay Safe

Even if your range allows you to collect spent brass, you shouldn't be wandering around collecting it while the range is hot. Collect brass at the end of the evening or when no one is actively shooting. Your collecting of brass should never create a safety hazard or inconvenience for the other shooters at the range. And don't forget that brass is often hot!
Check Your Brass Later

Don't waste time at the firing range inspecting every piece of brass you see. Collect the brass that looks good and wait until you're home with your reloading equipment to check it out. Once again, your gathering of brass should never annoy or inconvenience the other shooters on the range; stopping to inspect every piece of brass could distract other shooters or cause other annoyances.
Titan Reloading is an industry leading supplier of reloading equipment. For more information about our brass collection or reloading please visit www.TitanReloading.com or contact us at 262.244.7023 with any questions. We also offer free monthly reloading clinics so be sure to check that out!