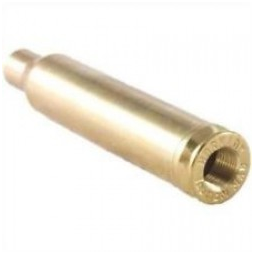 Whether you're a serious competitive shooter, a hobbyist or hunter the biggest expense after you purchase the firearm is the steady cost of ammo. To save 60-80% off the cost of ammo avid shooters invest in reloading supplies and begin producing their own.
Whether you are a beginner, hobbyist or master reloader you can find all the reloading supplies you need at Titan Reloading. For those just beginning to reload, Titan Reloading offers Start Up Check Lists, to guide you in purchasing the reloading supplies you'll need to start saving on ammo.
Reloading Supplies that you'll need to get started should include:
Workbench – a comfortable station dedicated to your reloading supplies
Case Cleaner – to clean brass cartridge cases that have already been fired
Reloading Press – the heart of your reloading operation
Reloading Dies – for decapping, sizing, seating and crimping
Powder Scale – essential to load the proper amount of powder
Reloading Manual – provides caliber specific recipes – never reload without one
When doing any job, it is accomplished with excellence when you have the right tools. If you're just starting out in reloading, it is essential to purchase the correct tools for the job. Those that are old hands at reloading already know the importance of quality reloading supplies not only to make the best ammo, but doing it safely. Quality reloading supplies coupled with accurate knowledge is essential in reloading with precision and accuracy.
Titan Reloading has an extensive offering of books, online tutorial videos, help pictures along with product instructions for everyone that wants to begin saving by reloading their own ammo. Whether you are just beginning to learn about reloading supplies or are already a master, Titan Reloading offers a full selection for everyone who enjoys the savings that reloading offers to the avid shooter.
Along with being the Master Distributor for Lee Reloading Equipment, Titan Reloading is a Distributor of MEC Reloading Equipmentand Redding Reloading Equipment as well as an Authorized Dealer of Dillion Precision Reloading Equipment. Their extensivelineup of quality renowned reloading supplies also includes, Hornady and Lyman reloading equipment.
Titan Reloading is in Hartford, WI and operates one of the largest online superstores of reloading supplies to service people everywhere. Along with a full selection of reloading equipment, parts and reloading supplies including brass, bullets, shotshell, along with MTM Ammo Boxes and Shooting Accessories, Titan Reloading is a clearinghouse of free online tutorials, instructions and product information for reloaders of all experience levels.
The best part about reloading is the 60-80% that you save on ammo, which means that for the same money you can spend 60-80% more time shooting. For further information or to peruse our online store please visit www.TitanReloading.com or for any questions contact Titan Reloading at 262.397.8819 .