WELCOME TO TITAN RELOADING - WE AIM TO PLEASE
We have temporarily suspended all Back-ordering and Pre-ordering due to unpredictable stock availability. Unprecedented demand for reloading equipment has our suppliers behind on fulfillment. We have an absolute ONE PER CUSTOMER limit on all reloading equipment during this inventory shortage to keep prices down and items in stock for all. Use our 'Notify System' found in every listing for in stock updates.

BEWARE: We are seeing many Delays with USPS. USPS Priority Mail 1-Day, 2-Day or 3-Day is only an estimate during normal times and IS NOT a Guaranteed Delivery.
As per the USPS Website: Alert: USPS is experiencing unprecedented volume increases and limited employee availability due to the impacts of COVID-19. We appreciate your patience and remain committed to delivering the holidays to you.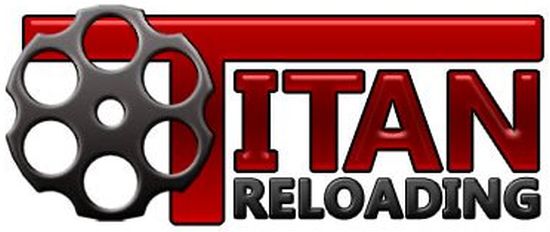 994 W. Sumner St., Hartford, WI 53027 1-262-397-8819

CHECK YOUR EMAIL SPAM FOLDER
FOR OUR ORDER NOTIFICATIONS.
DUE TO EXTREMELY HIGH CALL VOLUME
PLEASE USE OUR WEBSITE FOR ORDERING OR EMAIL
dennis@titanreloading.com FOR SUPPORT.
UNTIL FURTHER NOTICE WE HAVE SUSPENDED ALL
INTERNATIONAL SHIPPING DUE TO UNPREDICTABLE DELIVERIES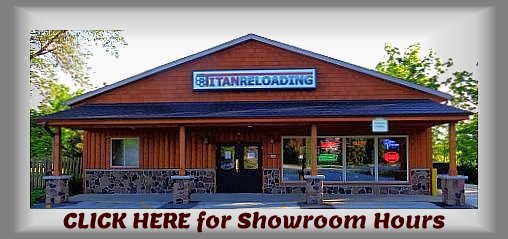 Wondering where to start? Reloading Made EASY!
Which Reloading Press Should I Get?
Looking for advice? Check out the FAQ's and Help Videos.
From Our Blog
Long-Range Reloading Techniques and Supplies
If you're ready to start long-range reloading, you should already have the basic equipment and reloading supplies ready to go. Precision long-range cartridges are best loaded one at a time. The Redding Big Boss 2 is a top of the line single station press that has the largest window...
Reloading Supplies vs Factory Ammo
Many people take up reloading because of the financial incentive. But with experience and by experimenting with different reloading supplies, you'll soon come to appreciate the improved accuracy compared to factory rounds. The basic fact is that no two guns are the same...
Featured