MARCH 2023 NEWSLETTER
RELOAD WITH CONFIDENCE!
What's Your TITAN Advantage?….WE RELOAD!
***Your Reloading Specialists***
I am soooooooo looking forward to spring and all that it brings. It's been a somewhat mild winter but enough already. The birds have been a lot louder around here in the morning lately but I can't tell if they're complaining about winter like me or just happy that spring is this close. Either way, I like it. All the boys have reported for spring training now and the bats are crackin again, all is good!
We are truly enjoying all the friends we have made through Titan Reloading and look forward to many more. Feel free to contact us. When possible, please email us rather than call. Due to our limited phone system and staff we are able to respond to your questions quicker via email. Please include your full name or order ID number with any order inquiries. Service and Support is our top priority. As always, you will find many answers to questions in the "FAQ" and "Help Videos" areas of our website www.titanreloading.com . Check us out on YouTube .

Dennis / Titan Reloading
FEATURED PRODUCT: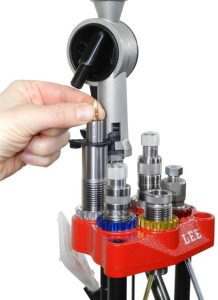 Bullet Feed Kits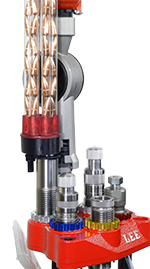 Inline Die Only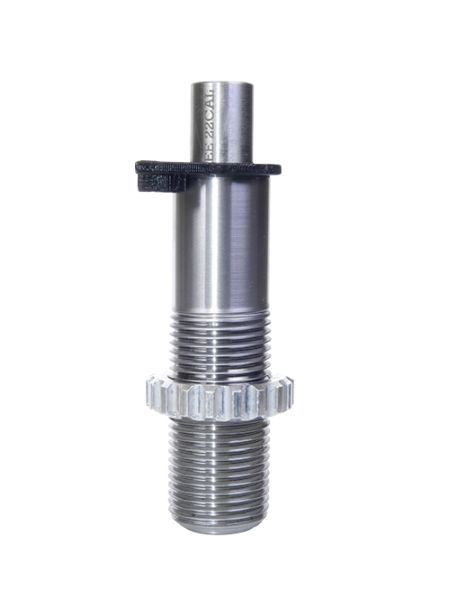 New for 2023! Inline Bullet Feed Kit.
Available in March.
All steel construction featuring a ball bearing escapement mechanism. Spring loaded positive ball carrier return assures reliable operation. Jacketed, cast, powder coated and copper plated bullets are reliably fed. Configurable for long and short bullet lengths. Includes support tab for the optional multi tube feed magazine. Works in any press with standard 7/8–14 threads.
Each die is caliber specific so there is nothing to change or adjust. Easy adjustment, place a case in your press and screw the Inline die in until it drops a bullet plus a half a turn, and that's it.
Optional gatling style magazine, small and medium hold over 100 bullets!
INSIGHT OF THE MONTH:
Installing the Original Lee Bullet Feed on a Six Pack Pro
See attachment below for instructions with photos:
1.Fasten attach plate to press using a stubby Phillips screwdriver. Attach plate rests underneath carrier.
2.Install friction actuator and spring through attach plate. Screw 10-24 NUT on friction actuator (fits tightly). Finger tighten 10-24 NUT. If finger tightening is uncomfortable, lightly snug with 3/8" wrenches.
3.Install action rod into feeder link. Use end hole as shown.
4.Install Steel Breech Lock bushing into station
5.Slide down action rod and bullet feed assembly into the friction actuator.
6.Install bullet seating die with lock ring on and feeder assembly into position 4. Verify the action rod is close to vertical.
7.Secure bracket with Phillips when position in set.
8.Spline drive bushing can either be installed in station 3 or station 5, but not both positions at the same time due to interference from the bullet feed kit bracket.
CLICK HERE FOR INSTRUCTIONS WITH PICTURES
Titan Reloading 994 W. Sumner St., Hartford, WI 53027 1-262-397-8819
WE'RE SETTING THE STANDARD, ONE CUSTOMER AT A TIME.