OCTOBER 2023 NEWSLETTER
RELOAD WITH CONFIDENCE!
What's Your TITAN Advantage?….WE RELOAD!
***Your Reloading Specialists***
Well, Fall is officially here. The kids are back in school, the days are getting shorter and yes, the leaves are beginning to change colors. This can only mean one thing to many of us, hunting season is right around the corner. There is nothing like the sights and smells of the woods this time of year and the anticipation of our favorite game stepping out of the brush. The Titan Crew wishes all of you the best of luck this year.
We are truly enjoying all the friends we have made through Titan Reloading and look forward to many more. Feel free to contact us. When possible, please email us rather than call. Due to our limited phone system and staff we are able to respond to your questions quicker via email. Please include your full name or order ID number with any order inquiries. Service and Support is our top priority. As always, you will find many answers to questions in the "FAQ" and "Help Videos" areas of our website www.titanreloading.com . Check us out on YouTube .

Dennis / Titan Reloading
FEATURED PRODUCT:
MEC 600 JR. MARK 5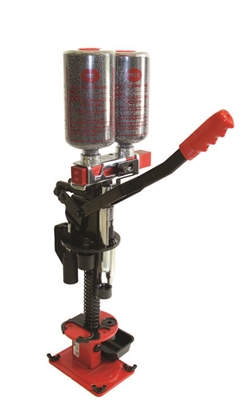 Mayville Engineering Company, foremost manufacturer of reloading equipment in America, is widely respected for its continuing dedication to precision engineering. This precision is incorporated into every one of MEC's "New Generation" reloaders, rendering truly innovative and efficient engineering designs.
The MEC 600 JR. MARK 5 is no exception. The Mark 5 offers the convenience of simple, single-stage operation at an affordable price.
The Mark 5 is remarkable in that it performs each of the basic reloading steps with a mere pull on the handle- depriming, priming, resizing the metal base, measuring the correct amount of powder, firmly seating the wad column, measuring the precise amount of shot and forming a tightly sealed crimp.
Every step of the reloading sequence is performed with a minimum of motion. An exclusive shell holder positions the shell at each station. No transfer die is required, and resizing dies at reconditioning and crimping station give your shell its proper form.
Several features make the MEC 600 JR. MARK 5 today's best buy:
The Cam-actuated reconditioning station with positive ejection.
The Adjusta-Guide wad feed device with vertical adjustment to permit rapid wad insertion.
The new one piece Spindex crimp starter with swivel action to correctly align with the original shell creases can be changed from 6-8 pt. in seconds
The "Pro-Check" which keeps the charge bar in proper sequence to prevent spilled powder or shot.
Best of all, the crimp die is now manufactured from a revolutionary new material called "DuPont Zytel" which makes maintenance a breeze. The glass-reinforced strength of Dupont Zytel far exceeds any requirements, is absolutely rust free, and actively resists the build-up of residue carried into the die on fired shells. Thus, the die slides effortlessly over the casing, making a perfect crimp every time.
NOTE: This reloader will reload steel shot shells. To convert to steel shot kit #8433 is necessary. Do not use components designed for use with lead shot when loading steel shot shells.
NOTE: A special steel shot charge bar must be used when loading steel shot. Do not use charge bars designed for lead shot when loading steel shot shells.
INSIGHT OF THE MONTH:
The 4 Components of a Loaded Round of Ammo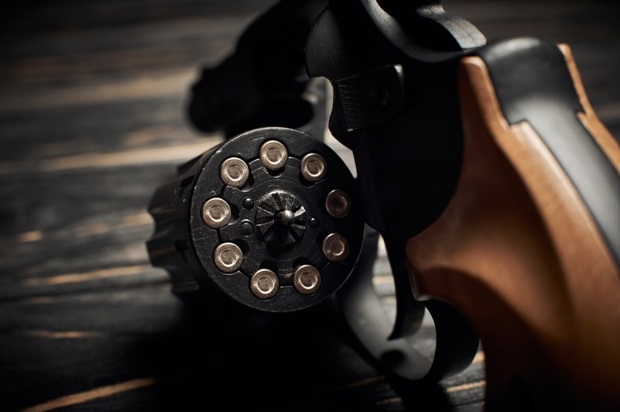 One of the first steps in getting started as a reloader is understanding the four basic components needed to create a loaded round of ammunition: brass case, primer, powder, and bullet. Each of these components plays a crucial role in ensuring that the loaded round performs as it should and doesn't misfire. Understanding these basic components will help as you continue to learn more about reloading supplies and equipment.
Brass Case
If there is one component on which the other components rely, it's the brass case. Brass case acts as a container for the powder while holding the primer and bullet at varying ends. There are many different reputable manufacturers of brass casings, so whether it's for a pistol or rifle, you shouldn't have a problem finding cases for the caliber you need.
Primer
The primer is a small cap-like device that ignites the powder initiating the combustion required for propelling the bullet. Primers come in an array of sizes so always check with a reloading manual or contact the manufacturer to ensure that the primer fits correctly. Surprisingly, primer performance varies considerably by manufacturer, and therefore, it's best to stick with a brand you trust.
Powder
The powder, or reloading powder, is a substance that acts as the propellant for the round. Once ignited, the reloading powder turns into a gas, which creates tremendous pressure inside the casing. Eventually, the pressure becomes too great, forcing the bullet from the cartridge at an astonishing speed.
Reloading powders are typically divided into three categories: pistol, rifle, and shotgun powders; however, there is some crossover between them. Nonetheless, these categories offer good starting points for novice reloaders. It's always best to buy a small amount of powder at first, and if it meets your needs, you can purchase a larger quantity.
Bullet
There is a seemingly endless variety of handgun and rifle bullets on the market, but some of the most popular types include:
Lead Round Nose (LRN)
Semi-Jacketed (SJ)
Full Metal Jacket (FMJ)
Hollow Point (HP)
Hollow Point Boat Tail (HPBT)
Soft Point (SP)
Each of these different bullet types has its own set of designated uses, such as for target shooting, hunting, or self-protection, and each is available in an assortment of weights and calibers. One of the main advantages of reloading your ammo is that you can easily and affordably test different types of bullets.
As with brass cases, there are numerous manufacturers of bullets, and so to avoid getting low-quality rounds, you should only use trusted brands, such as Hornady or ACME. This will help ensure that the bullets are made to strict tolerances with the optimal ballistic coefficient.
The Components of Reloading Success
As a novice reloader, it's important to understand the individual components used in creating a loaded round of ammo, and how they function together. This will help increase the probability that the round will fire properly and safely. And while this is only a small part of reloading, with the right equipment and reloading supplies, you'll be an expert in no time.
Titan Reloading is dedicated to helping novice and veteran shooting enthusiasts safely and properly reload their own ammunition every time. You'll find updated stream of insights and tips on our blogs, newsletters, help videos, and FAQs.
Titan Reloading 994 W. Sumner St., Hartford, WI 53027 1-262-397-8819
WE'RE SETTING THE STANDARD, ONE CUSTOMER AT A TIME.