You can subscribe to this Newsletter if you sign up for an account with Titan Reloading.
CLICK HEAR TO REGISTER AN ACCOUNT
CLICK HERE To browse an archive of past newsletters.

SEPTEMBER 2015 NEWSLETTER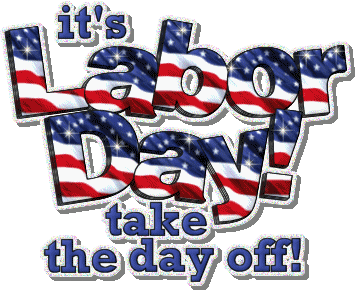 SEPTEMBER 7th
WOW! Summer's all but gone already. The kids around here start school today and the days have definetely gotten shorter. If you're like me it's all good because hunting is just around the corner but I sure hate to see summer go.
Robin and I would like to THANK all of you, our loyal customers. A couple weeks ago on August 19th, Titan Reloading celebrated it's fifth year in business. September 1st, will mark the three year anniversary of our showroom's opening in Hartford Wisconsin. We appreciate your supporting our business and we will continue to live up to the many kind recommendations you have shared with your friends.
We have added Titan Reloading t-shirts to our product line. CLICK HERE to check them out.
We are truly enjoying all the friends we have made through Titan Reloading and look forward to many more. Feel free to contact us. When possible, please email us rather than call. Due to our limited phone system and staff we are able to respond to your questions quicker via email. Please include your full name or order ID number with any order inquiries. Service and Support is our top priority. As always, you will find many answers to questions in the "FAQ" and "Help Videos" areas of our website www.titanreloading.com . Check us out on Google+ and Facebook .
Dennis / Titan Reloading
FEATURED PRODUCT:
LOAD ALL 2
LEE LOAD-ALL II shotgun shells not only look better than those loaded on machines costing hundreds of dollars , but they usually have more uniform velocity and patterns. You can load just as fast as with any other brand of loader costing up to $200.

Twenty-four shot and powder bushings are included free. The bushings alone can cost several dollars each from other manufacturers – and they're not as accurate as those made by Lee. Only Lee supplies molded bushings.

This is a time proven tool. There are hundreds of thousands in use world-wide: in over sixteen years, we have yet to see one worn out. Written 2-year unconditional guarantee and a lifetime warrantee.
Built-in primer catcher with an easy-to-empty door right up front.
Recesses at every station for speedy shell positioning.
Easy and economical gauge conversion.
Included Free of Charge
| | |
| --- | --- |
| Safety Charge Bar with 24 Shot and Powder bushings. Impossible to accidentally use the bar without the bushings in place. Bushing size is visible from front of machine. Includes charge table showing extensive powder data. | |
Lee Precision does not produce a Load-All II in .410 as this gauge is very difficult to reload.
INSIGHT OF THE MONTH:
Unlisted Powders In Load All Chart
There are many new powders on the market that are not yet listed on the bushing chart of the Load All. Using these directions, one can determine the proper bushing to use for these newer powders.
It is first necessary to establish a base line. This is done by dropping the powder of your choice in any bushing and weighing the charge. Divide the test bushing number by the weight in grains that was dropped from it. This gives you the MVD (Measured Volume Density) for the new powder.
Then, multiply the MVD number times the desired charge for that powder. The result is the bushing number you should use. All bushings have molded numbers. Be sure to use the leading decimal in your calculation. Since the result may not come out perfectly, use the next smaller bushing size. Always confirm the charge before loading when calculating the capacity.
Below is the math formula for this calculation.
Test bushing number
——————————- = MVD
Weight of that charge
MVD x Desired charge of new powder = Correct bushing size.
The MVD number is not to be confused with the VMD numbers commonly used in many of our powder measuring tools. Do not use a VMD (Volume Measure Density) number that you find in any of our literature for the purposes of this specific calculation as it would create a dangerous condition.