You can subscribe to this Newsletter if you sign up for an account with Titan Reloading.
CLICK HEAR TO REGISTER AN ACCOUNT
CLICK HERE To browse an archive of past newsletters.

FEBRUARY 2013 NEWSLETTER
Robin and I want to thank you for your patience during this current demand for reloading equipment. Lee Precision and Titan Reloading are working hard to keep up with the surge in reloading interest. We have many items out of stock right now but they are on back order and we will be getting them. Check our website for product availablity as we update when products are checked in.
I'm sure you already know where I come down on the curent attack on our 2nd Amendment Rights, so I won't raise my blood pressure here, except to say, there has never been a more important time to become an NRA member. We all must stand up and be counted on this issue and the NRA can and will carry our torch. Click on this link to the "Keep and Bear Arms" website where you will find real and thought provoking stories on how guns saved innocent lives. When seconds count, help is only minutes away.
We are truly enjoying all the friends we have made through Titan Reloading and look forward to many more. Feel free to contact us. Service and Support is our top priority. As always, you will find many answers to questions in the "FAQ" and "Help Videos" areas of our website www.titanreloading.com
Dennis / Titan Reloading
FEATURED PRODUCT:

LEE VALUE TURRET PRESS KIT

4 Hole Turret w/ Auto Index
The rugged Turret Press along with the Auto Disk Powder Measure, produce top quality pistol ammo in a hurry. A finished round with a few pulls of the lever. Large enough to handle monster belted magnum rifle cases. When it is time to change calibers, simply lock in a new turret and begin loading within seconds. In addition to the Turret Press and Auto Disk Powder Measure; the kit includes the Lee Safety Scale, unmatched for sensitivity, a primer pocket cleaner, cutter and lockstud to trim the cases and a chamfer tool to deburr cases after trimming.
A set of Lee Dies is all that is required to complete this reloading outfit. All this at a price that will allow you to pay for your investment in a matter of hours.
This press is ideal for handgun loading and with experienced hands, you can load over 200 rounds per hour. For those who wish to use the press as a single station press, the auto index feature can be disabled in seconds and then re-enabled in the same amount of time.
The fourth hole was added to accommodate the use of the Lee Factory Crimp die which is an optional die but comes with the new Lee Deluxe Pistol Die sets.
To prime your cases on the press you need the Lee Safety Prime ( sold separately ).
Specifications:
Press Type: Turret Press
Frame Material: Steel and Die Cast Aluminum
Handle Location: Bottom Right or Left
Die Size Accepted: 7/8"-14 Threaded Dies
Spent Primer Collection System: Built-in
Ram Stroke: 3-1/2"
Priming Feature: Ram Prime unit with large and small primer cups
Number of Mounting Holes: 3
Mounting Hardware Included: no
Includes:
Turret Press with Auto Index
Large and Small Primer Levers (LPS)
Auto Disk Powder Measure
Safety Scale
Primer Pocket Cleaner
Cutter and Lock Stud
Chamfer Tool
INSIGHT OF THE MONTH:
The difference between the commercial .223 Remington and the military 5.56×45 NATO cartridges has been the topic of conversation a lot lately. These are the facts on this issue. The following diagrams (found on the Wikipedia website) are of the .223 REM and the 5.56 NATO rounds. In studying the actual dimensions you will see that they are exactly the same. The only difference in the rounds themselves is that the 5.56 NATO is loaded to higher pressures and velocities than the .223 Remington.
Commercial .223 Remington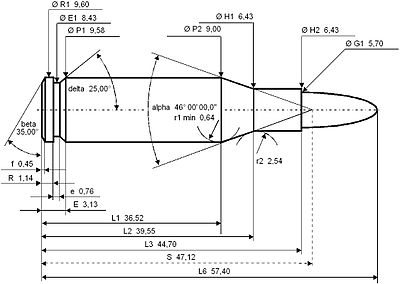 Military 5.56×45 NATO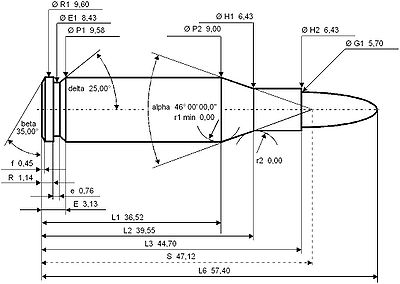 The higher pressures and velocities of the 5.56 NATO is made possible by the real difference between these two calibers. The following diagram (found on AR15.com) shows the rifle chambers of both the 5.56 NATO and the .223 Rem rifles. Note that the 5.56 NATO has slightly more headspace (.226" dia./.073") and a longer leade or throat (.164") as compared to .223 Rem at (.224" dia./.040") headspace and (.045") leade. The longer 5.56 leade decreases the included angle to .0427 degrees compared to 3 deg 10' 40" on the .223 in the transition down to the .219" bore diameter. The longer leade and headspace allows for the hotter loads in the 5.56 NATO. You can fire .223 Rem cartridges in a rifle chambered for 5.56 NATO but you should NOT fire 5.56 NATO cartridges in a rifle chambered for .223 Rem. There may be high pressure signs on the primers and brass, cycling problems and extraction failures when 5.56 NATO rounds are fired in a .223 Rem rifle.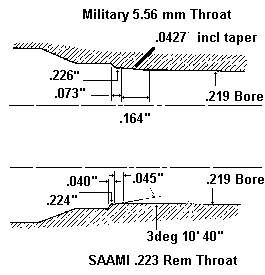 The .223 Rem is slightly more accurate and a better choice for benchrest shooters, competition match shooters or varmint hunters. The 5.56 NATO is better for those who want to target shoot with surplus military ammo or use the rifle as a self defense weapon. The .223 Rem die sets are used to reload both 5.56 NATO and .223 REM because the external dimensions of the actual rounds are the same.