You can subscribe to this Newsletter if you sign up for an account with Titan Reloading.
CLICK HEAR TO REGISTER AN ACCOUNT
CLICK HERE To browse an archive of past newsletters.

JUNE 2021 NEWSLETTER
RELOAD WITH CONFIDENCE!
What's Your TITAN Advantage?….WE RELOAD!
***Your Reloading Specialists***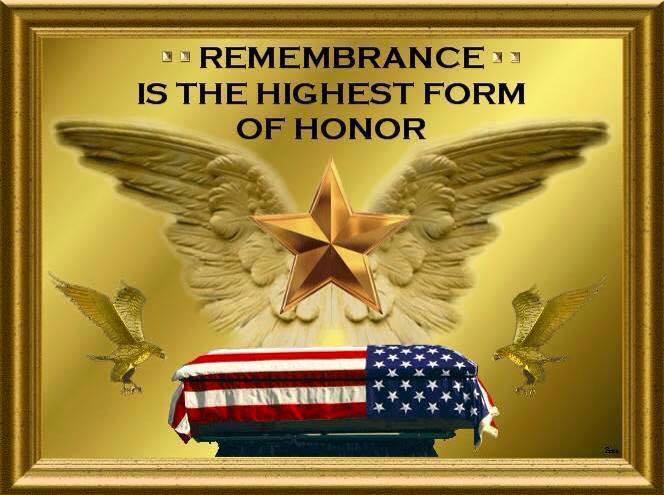 Memorial Day has come and gone but the Titan Crew wants to THANK ALL of our military veterans, past and present, for the sacrifices made to uphold the freedoms we enjoy every day. THANK YOU. Remembrance of those who gave all is the highest form of HONOR and the reason for MEMORIAL DAY.

Titan Crew and I are all doing well. Summer and all that goes with it is finally here and the only problem I can see is finding enough time to do everything as much as I'd like to. I have all summer to 'get 'er done' so……I accept the challenge…..ALL IS GOOD. I hope life is the same with you.
We are truly enjoying all the friends we have made through Titan Reloading and look forward to many more. Feel free to contact us. When possible, please email us rather than call. Due to our limited phone system and staff we are able to respond to your questions quicker via email. Please include your full name or order ID number with any order inquiries. Service and Support is our top priority. As always, you will find many answers to questions in the "FAQ" and "Help Videos" areas of our website www.titanreloading.com . Check us out on YouTube .

Dennis / Titan Reloading
FEATURED PRODUCT:
SPECIAL INTRODUCTORY PRICING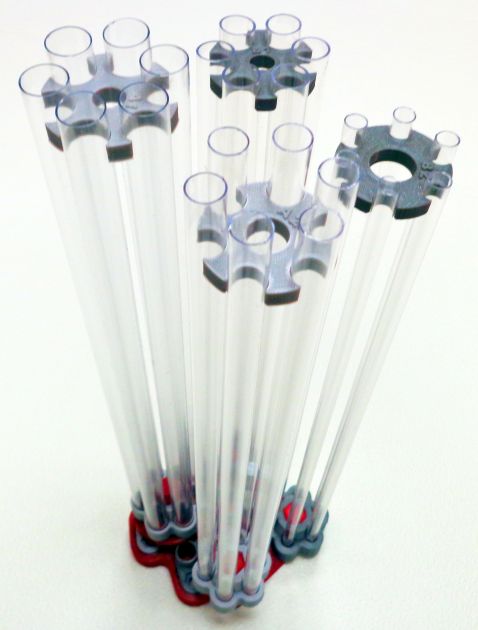 The TITAN MULTI-TUBE ADAPTER is a 3D printed PLA plastic 6-Tube bullet/brass adapter designed to replace the Tube Supports PA4360A and PA4360B that are included with the Lee Deluxe APP Press which only have a one tube capacity. Included with this adapter are 4 magazines (A1, A2, B1, B2) that hold 6 tubes on a rotating carousel. The tubes are the same sizes as the tubes included with the Deluxe APP Press. The extra 5 tubes will greatly increase production compared to the standard bullet feed on the Deluxe APP Press. This adapter will work for bullets and brass which means it can also be used for brass (.223 Rem or less in length) instead of the Lee Universal Case Feeder on all Lee progressive presses. This unit also includes a holder for your bench and labeled (A1, A2, B1, B2) tubes to store the adapter components when not in use.
NOTE: If you do not currently have a 90242-Lee Universal Case Feeder you need to get 90479-Case Slider and Riser to use this Titan Multi-Tube Adapter on Lee progressive presses. 90479 is not needed for the Deluxe APP Press.
TUBE INSIDE DIAMETERS:
A1=.53″
A2=.405″
B1=.485″
B2=.28″
CAPACITY EXAMPLES:
.45 ACP brass=108
.223 Rem brass=54
.308 Win brass=48
9mm x 115 grn bullets=168
.223 Rem x 60 grn bullets=108
.308 Win x 147 grn bullets=90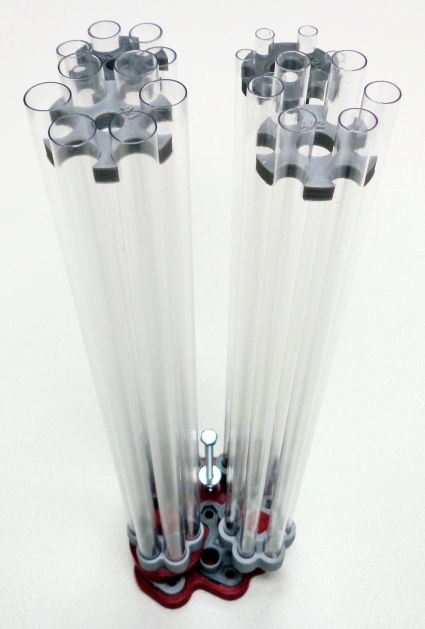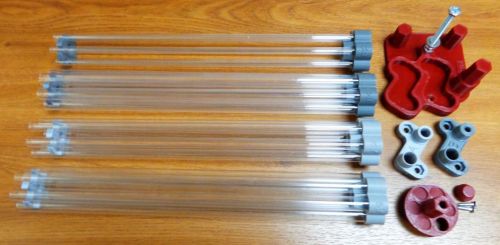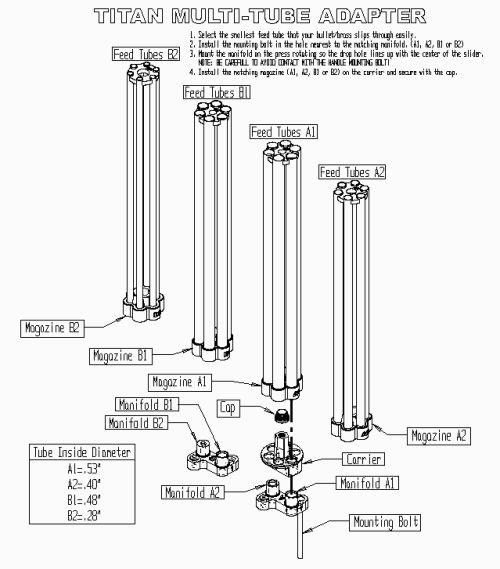 INSIGHT OF THE MONTH:
Converting the Lee ACP to an APP Press
The Lee ACP priming tool shares many components from the Lee APP press. However, it may be more economical to purchase an App from one of our dealers vs. purchasing the parts required to make the conversion.
If you are interested in what is involved with a conversion here are the steps required:
The ACP Priming tool rides on smaller columns that are wider spaced to accommodate the primer trough. The upper carrier has a substantial relief cut machined to allow primer trough clearance and the connecting links web is slotted for primer trough clearance.
It is possible to convert the ACP to be used like the APP press. Because primer pocket swaging requires so much pressure, we don't recommend you use the ACP press for this operation.
To use the ACP press for other APP press operations, you will have to do some disassembly and purchase at least the shell holder adapter product # 91631.
You must remove the primer trough assembly by removing two 4-40 pan head screws. Remove the push/guide die, guide fingers and extractor. If your planning to size bullets you'll also need to order the "B" tube support part # PA4360, and small bullet feed tube product # BF3489. If you are sizing bullets smaller than .25 caliber you will also need the 22 cal fingers part # PA4988.
Titan Reloading 994 W. Sumner St., Hartford, WI 53027 1-262-397-8819
WE'RE SETTING THE STANDARD, ONE CUSTOMER AT A TIME.
You are receiving our monthly Titan Reloading Newsletter because you subscribed to it when you set up your account on our website www.titanreloading.com. We don't want you to miss out on the newsletters we send you. We also respect all our valued customers consent. That is why we are asking all of our readers to decide if they would like to discontinue receiving newsletters from Titan Reloading. If you'd like to stop receiving our newsletters please click the "unsubscribe" link at the bottom of the newsletter.