You can subscribe to this Newsletter if you sign up for an account with Titan Reloading.
CLICK HEAR TO REGISTER AN ACCOUNT
CLICK HERE To browse an archive of past newsletters.

MARCH 2018 NEWSLETTER
RELOAD WITH CONFIDENCE!
What's Your TITAN Advantage?….WE RELOAD!
I am soooo looking forward to spring and all that it brings. It's been a somewhat mild winter but enough already. The birds have been a lot louder around here in the morning lately, but I can't tell if they're complaining like me or just happy to be this close. Either way, I like it. All the boys have reported for spring training now and the bats are crackin' again, all is good!
We are truly enjoying all the friends we have made through Titan Reloading and look forward to many more. Feel free to contact us. When possible, please email us rather than call. Due to our limited phone system and staff we are able to respond to your questions quicker via email. Please include your full name or order ID number with any order inquiries. Service and Support is our top priority. As always, you will find many answers to questions in the "FAQ" and "Help Videos" areas of our website www.titanreloading.com . Check us out on Google + and Facebook .
Dennis / Titan Reloading
FEATURED PRODUCT:
Coming In April – Pre-order Now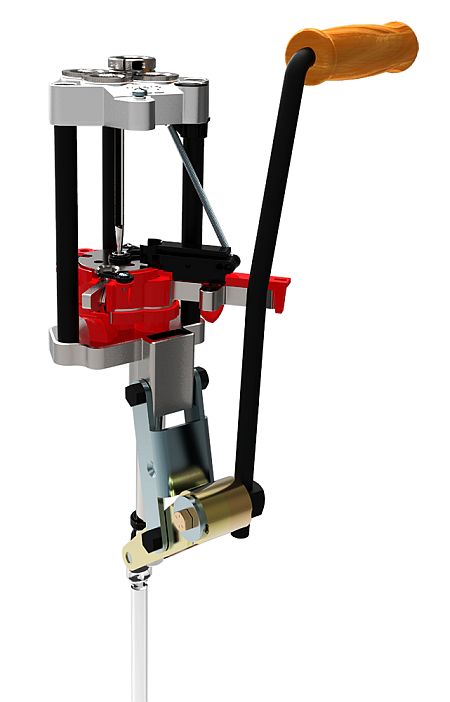 Announcing a new concept in automatic reloading presses. A true progressive press for less than the cost of a premium single stage press. Order a set of Lee dies and a shell plate, and you have everything you need to start reloading.
Easy to use with no adjustments.
Modular construction allows as much or as little automation as the operator desires with no adjustments.
Cartridge changeover in seconds, including primer size with no adjustments.
Breech Lock quick change feature in all four positions with no adjustments.
Exclusive auto case placer with no adjustments.
Through ram primer disposal with convenient built-in primer disposal tube.
Includes four breech lock bushings.
Includes large and small priming arms.
Includes ergonomic, wood grip roller handle. Others charge nearly $50.00 for this comfort feature.
Includes hex wrenches for caliber changes with built in storage rack for tools. Others charge nearly $30.00 for the tools and storage rack alone!
User has to make initial die adjustment into the Breech Lock bushings. Once set, the Breech Lock system allows for instant change.
NOTE: Shell plate is required to use this press, SOLD SEPARATELY.
INSIGHT OF THE MONTH:
A Closer Look At The Design
CARRIER ASSEMBLY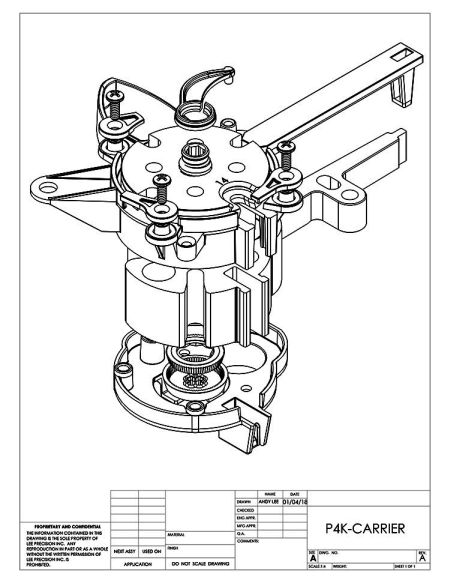 LOWER ASSEMBLY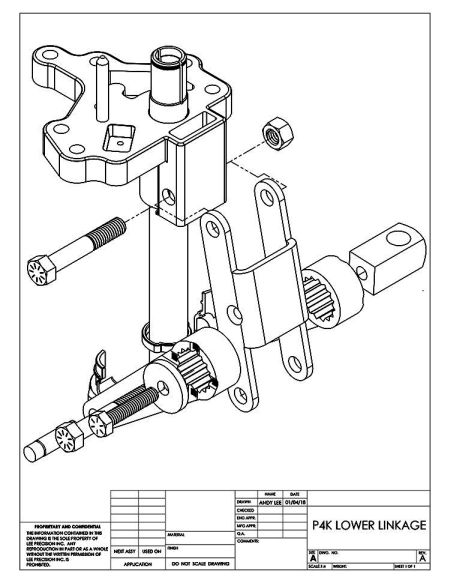 TOOL HEAD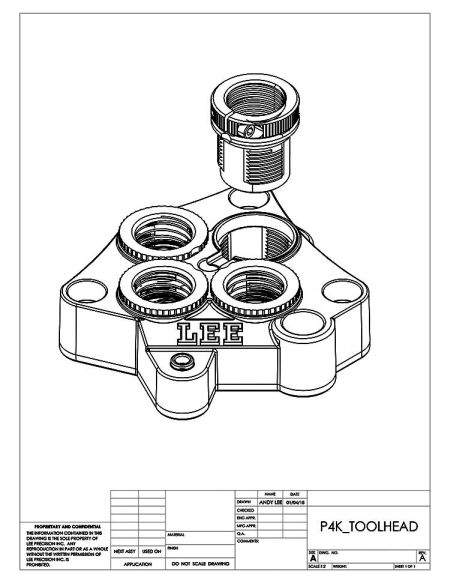 STORAGE RACK