You can subscribe to this Newsletter if you sign up for an account with Titan Reloading.
CLICK HEAR TO REGISTER AN ACCOUNT
CLICK HERE To browse an archive of past newsletters.

SEPTEMBER 2014 NEWSLETTER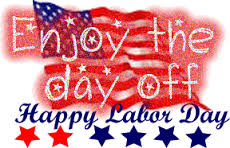 Robin and I would like to THANK all of you, our loyal customers. A couple weeks ago on August 19th, Titan Reloading celebrated it's fourth year in business. Labor Day, September 1st, will mark the two year anniversary of our showroom's opening in Hartford Wisconsin. We appreciate your supporting our business and we will continue to live up to the may kind recommendations you have shared with your friends.
We are truly enjoying all the friends we have made through Titan Reloading and look forward to many more. Feel free to contact us. When possible, please email us rather than call. Due to our limited phone system and staff we are able to respond to your questions quicker via email. Please include your full name or order ID number with any order inquiries. Service and Support is our top priority. As always, you will find many answers to questions in the "FAQ" and "Help Videos" areas of our website www.titanreloading.com . Check us out on Google+ and Facebook .
Dennis / Titan Reloading
FEATURED PRODUCT: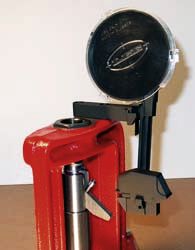 Makes priming on the press a delight. Never touch the primers from box to shell. Primer flip tray features a CAD designed flipping surface that instantly rights the primers. Change primer size in seconds. Primers are dispensed with a satisfying click of the primer feed trigger. Use any brand of primers because the priming operation is remote from the feeder. Works on all presses 2006 and later that have the Lever Prime System (LPS).
Lee Safety Prime is a new priming system for both small and large primers, never touch the primers from box to shell. Used with 2006 and newer Breech Lock Challenger Presses, Turret Presses, the Classic Cast Turret Press and the Classic Cast Press.
NOTE: Lee Auto-Disk Powder Measure Riser (sold separately) is required for installation of this Safety Prime on all Turret Presses.
NOTE: This will not fit on a Turret Press unless another bracket TP2699 (sold separately) is used to mount it.
Material: Plastic
INSIGHT OF THE MONTH:
The Value of Experimentation
As you become more comfortable with reloading your own ammunition, your interests will likely shift from simply loading safely and correctly to loading ammunition that is consistent and accurate. Optimizing your ammunition for performance and consistency is one of the greatest challenges of being a reloader, and it's also one of the most fun and exciting elements of the hobby. Experimentation, when done safely, is an excellent method for fine-tuning your reloading practices.
Different Reloading Supplies
Reloaders with years of experience often have one particular set of supplies they prefer. Brass, for instance, has more than one manufacturer and it's inevitable that you'll like the work of one more than the other. The best way to figure out which you prefer is to test as many different types as you can. This goes the same for almost all reloading supplies; different supplies give you different results right down to the tools you use to do the job.
Building on the Work of Others
The great thing about the reloading community is that it is very open to new reloaders. Visiting a reloading forum (or stopping by one of our monthly reloading workshops) is an excellent way to find out which setups have worked best for other reloaders and to get feedback on your ideas. Once you have a baseline as established by the community's collective knowledge, you can fine-tune your workflows within that baseline for optimum results. This also helps you to stay safe while you experiment.
Finding the Fun
For many beginning reloaders, reloading can feel a touch stressful. There's a lot of pressure to get the measurements and the process right, and you can lose yourself in the details. Once you're comfortable, however, you're free to start making informed decisions on the best way to move forward with the reloading process, allowing you to have a little more fun when working with your ammunition. Safety should always be a priority, but testing different reloading setups is certainly an exciting day at the range.
Reloading is about more than having the right reloading supplies. It's about finding the right supplies for you, and figuring out how best to deploy those supplies for your needs.