You can subscribe to this Newsletter if you sign up for an account with Titan Reloading.
CLICK HEAR TO REGISTER AN ACCOUNT
CLICK HERE To browse an archive of past newsletters.

SEPTEMBER 2019 NEWSLETTER
RELOAD WITH CONFIDENCE!
What's Your TITAN Advantage?….WE RELOAD!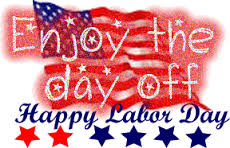 The Titan Crew would like to THANK all of you, our loyal customers. A couple weeks ago on August 19th, Titan Reloading celebrated it's 9th year in business. Labor Day, September 1st, will mark the three year anniversary of our move to our new building and the showroom's opening in Hartford Wisconsin. We appreciate your supporting our business and we will continue to live up to the many kind recommendations you have shared with your friends.
NOTICE TO OUR FACEBOOK FOLLOWERS
Facebook has unpublished the Titan Reloading page for
unspecified policy violations. We have appealed this decision.
Hopefully we will be back to our 49,000 followers soon.
On a happier note, Titan Reloading has just entered into a relationship with Inline Fabrication. This company makes many different products for most reloading presses that will truly enhance your reloading experience. Check our website over the next few weeks to see what Inline Fabrication has to offer. Their products are unique and well designed.
HEAR YE, HEAR YE! We now have the new Dillon XL750 setup in our showroom. Come in and check out the latest model progressive press from Dillon. We also have a very limited supply of the XL650s left at CLOSEOUT PRICING. The XL650 has set the standard in progressive reloading presses for many years. CLICK HERE to view which XL650 presses are still available. When they're gone, they're gone.

We are truly enjoying all the friends we have made through Titan Reloading and look forward to many more. Feel free to contact us. When possible, please email us rather than call. Due to our limited phone system and staff we are able to respond to your questions quicker via email. Please include your full name or order ID number with any order inquiries. Service and Support is our top priority. As always, you will find many answers to questions in the "FAQ" and "Help Videos" areas of our website www.titanreloading.com . Check us out on YouTube
Dennis / Titan Reloading
FEATURED PRODUCT:
DILLON AND MEC PRESS SALE!
If you've ever considered getting a Dillon or MEC reloading press now's the time to take action. Our current pricing is below anything you will find anywhere. Click below to see the details on our "Dillon Daze" and "MEC Madness" sales, you'll be glad you did.
INSIGHT OF THE MONTH:
Get Rhythm for Dropping Powder
Author: Ron Spomer / Wolfe Publishing Company
Powder measures save considerable time over weighing individual doses of "go juice." Fill a block with primed cases, run each one under the measure, pull the handle and voilà. Finished. But how precise could that be?
Pretty precise, if you get in the rhythm. Many benchrest pros drop their charges. Dropping powder charges is something like dancing. Memorize the steps, get into the rhythm and let 'er flow. One-two-three, one-two-three. Consistent repetition is the key.
Start by filling the hopper. Next, throw half a dozen to a dozen charges and return them to the hopper, easy like. This removes the densely packed lower level, which could contribute to heavier initial loads. Third, weigh individual charges and fine-tune the settings until you're hitting the desired load weight. Fourth, use the identical handle technique each stroke. Since it's nigh impossible to pull down and up with the same G forces (especially when cutting long stick powders) each time, minimize these differences by tapping the handle one to three times on the upstroke and downstroke. This should settle the powder evenly each time for consistent charges. To rap the handle, just pull up or down an inch or so and flick the handle against its stop each time, rap, rap, rap. Shoot for the same intensity or energy with each rap. Since no one can do this precisely, we recommend the two or three raps instead of just one. They do a better job of settling grains regardless of lighter or heavier touches.
Try to maintain a fairly consistent powder level in the hopper, say from one-third full to two-thirds full rather than nearly empty to spilling over the top. If static electricity causes granules to stick to sidewalls, wipe the hopper out with a laundry anti-static cloth.
Finally, if you're really persnickety, weigh every 10th charge or so just to make sure you're on track. Enjoy the dance.
Titan Reloading 994 W. Sumner St., Hartford, WI 53027 1-262-397-8819
WE'RE SETTING THE STANDARD, ONE CUSTOMER AT A TIME.
You are receiving our monthly Titan Reloading Newsletter because you subscribed to it when you set up your account on our website www.titanreloading.com. We don't want you to miss out on the newsletters we send you. We also respect all our valued customers consent. That is why we are asking all of our readers to decide if they would like to discontinue receiving newsletters from Titan Reloading. If you'd like to stop receiving our newsletters please click the "unsubscribe" link at the bottom of the newsletter.