AUGUST 2011 NEWSLETTER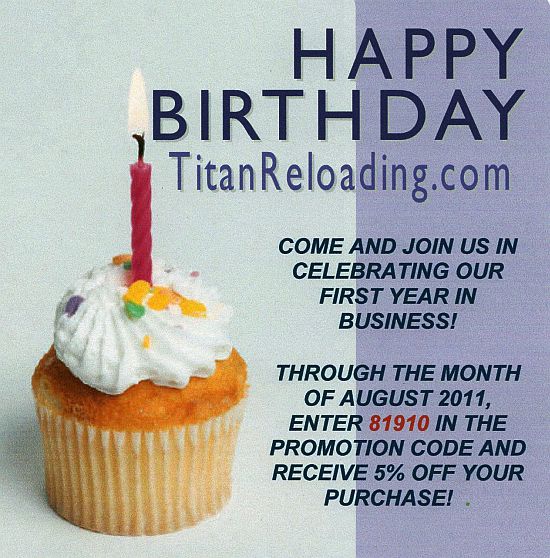 We are truely enjoying all the friends we have made through Titan Reloading and look forward to many more. Feel free to contact us. Service and Support is our top priority. I have a day job so the best time to call for support is between 6-10 PM CST. I am able to answer emails throughout the day. Robin can take your service calls daily and will pass any support questions she can't answer on to me. As always, you will find many answers to questions in the "FAQ" and "Help Videos" areas of our website www.titanreloading.com
Dennis / Titan Reloading
NEW IN 2011:

Instant die change – you'll never have to adjust your dies again!
Pack of (2) Breech lock quick change bushings with integral lock collar provides unmatched precision and convenience when adjusting dies.
Split clamp positively locks die into position. Perfect when using other brands of dies in your Breech lock press.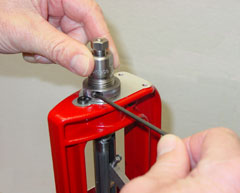 Fits: Lee reloading presses with the Breech Lock System
Material: Steel
INSIGHT OF THE MONTH:
The Auto Disk powder measure is primarily designed for reloading pistol cartridges, but it can also be used for reloading small rifle calibers with the addition of the Double Disk Kit and Rifle Charging Die.
The Perfect powder measure is at its best when reloading rifle cases, but it will also work for pistol. Many prefer the Auto Disk for most reloading, unless reloading a small quantity of rifle cartridges, for which they want to try a variety of charges. The Perfect powder measure is easier to change the quantity of powder to be thrown, the Auto Disk is better for mass production.