SEPTEMBER 2011 NEWSLETTER
Robin and I would like to thank all of you for your interest in Titan Reloading during our first year. We have many plans for the upcoming year made possible by your support. By telling your friends about us and sharing Titan Reloading on the many forums we have experienced an amazing growth in customer accounts. Service and support is our primary concern so we will live up to your recommendations.

This September 11th will be 10 years since the cowardly attacks on the USA. Please take a moment to reflect on the courage and sacrifice by the coalition of Militaries (and their families) that are tasked with our defense. Consider also your line of defense at home. Thank them whenever you can. There are none better than these !
As always, we are truely enjoying all the friends we have made through Titan Reloading and look forward to many more. Feel free to contact us. Service and Support is our top priority. I have a day job so the best time to call for support is between 6-10 PM CST. I am able to answer emails throughout the day. Robin can take your service calls daily and will pass any support questions she can't answer on to me. As always, you will find many answers to questions in the "FAQ" and "Help Videos" areas of our website www.titanreloading.com
Dennis / Titan Reloading
P.S. Anyone interested in a 1987 H-D FXR Police Custom for $6,000.00 contact me at 1-262-384-1873. I want to buy some more guns and I have an extra motorcycle. Serious only please.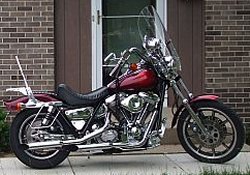 NEW IN 2011:

NEW LEE AUTO-PRIME XR LARGE & SMALL PRIMERS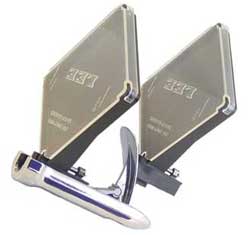 The original Lee Auto-Prime automatic hand held priming tool was patented and introduced in 1979 has been improved. Ask any old hand the best way to prime and guaranteed, Auto Prime will be the first words from their lips. The Auto-Prime had just one limitation, only certain brands of primers can be used because some brands could chain fire if used improperly.
Anyone buying primers today knows finding your favorite brand of primer can be difficult if not impossible. If you have been loading for a few years you also know that the packaging has become larger. The new Auto-Prime XR eliminates the primer brand restriction so any brand primer is now usable.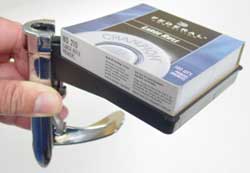 The new Auto-Prime XR features a patent pending elevator pin. This pin safely separates a single primer from the others and presents it for priming reducing the likelihood of a chain fire. The new tool also has a new unbreakable comfort curve lever and large and small primer trays with slide on covers that comfortably accepts all brands of primer boxes.
Note:
The Auto Prime body has to be opened up slightly on the top rim for large diameter Magnum cases to fit. This generally applies to the new short magnums. This can be done with a hand grinder or rat-tail file. If you are unable to perform this modification at home, you can return to the factory and we will modify it for $4.00.
Requires Auto Prime Shellholders (sold separately). Lee Auto Prime Shellholders have a different base than "Auto Prime 2 and press" shellholders which will not fit this priming tool.
Shellholders are not included with this Auto Prime XR.
INSIGHT OF THE MONTH:
Interchangeable Dies
Frequently, dies from one caliber may be used to load other calibers. Due to the locations of crimping shoulders, the operation may only work for dies of the shorter caliber to the longer. You may notice a label depicting the shorter die in your set for the longer version of the cartridge, Lee does this to reduce costs.
As an example, to load .357 Magnum cartridges with .38 dies, the Sizing Die (1st die) setting stays the same as the .38. The Powder Through Expanding Die (2nd die) and the Bullet Seating Die (3rd die) must be backed out approximately 2 turns in the turret. This is the difference in length from the .38 to the .357 Magnum. This setting must be tweeked in as 2 turn is approximate.

Even though some dies are interchangable, in many cases, different shellholders are necessary. You can see a complete list of shellholders under "Case Preparation" then "Shellholders and Calibers".
45 Colt – 454 Casull *
44 Special – 44 Magnum
38 Special – 357 Magnum
30-30 Winchester – 30 Remington
357 Magnum – 357 Maximum
38 Super – 9mm Largo
44 Russian – 44 Special
40 Smith & Wesson – 10mm – 41 Action Express
32 Smith & Wesson – 32 S&W Long – 32 H&R Magnum **
*The 45 Colt expander die will also work for the 454 Casull by backing the die out approximately two turns to compensate for the difference in case length.
**Lee dies allow the use of .308 bullets in the 32 H&R Magnum. The other bullet diameter commonly used is .311 and that is the expander that comes with the set. To use .308 bullets, it is necessary to purchase an additional expander and turn it down to .308. This can be done using a drill press and emery cloth or if you buy the additional expander from the factory, Lee will do it for $10.00.