You can subscribe to this Newsletter if you sign up for an account with Titan Reloading.
CLICK HEAR TO REGISTER AN ACCOUNT
CLICK HERE To browse an archive of past newsletters.

JANUARY 2014 NEWSLETTER

Wow!! Another year gone already. THANK YOU to all our loyal customers for making this our best year yet and for sharing us with your friends. Many of our new customers this year found out about us because of a referral from someone they knew. Our continuing goal is to live up to your recommendations and to provide "Service and Support Second To None".
There have been many additions to our company in 2013 including our grandson Asher, born one week before Christmas Day. Our granddaughter Samantha, "the Crew Chief", is excited about showing her cousin the ropes around here already. Hopefully Asher will grow quickly enough for her. At any rate however……Titan will live on.
We are truly enjoying all the friends we have made through Titan Reloading and look forward to many more. Feel free to contact us. When possible, please email us rather than call. Due to our limited phone system and staff we are able to respond to your questions quicker via email. Please include your full name or order ID number with any order inquiries. Service and Support is our top priority. As always, you will find many answers to questions in the "FAQ" and "Help Videos" areas of our website www.titanreloading.com
Dennis / Titan Reloading
FEATURED PRODUCT:
Premium cast lead bullets manufactured to the highest level of accuracy.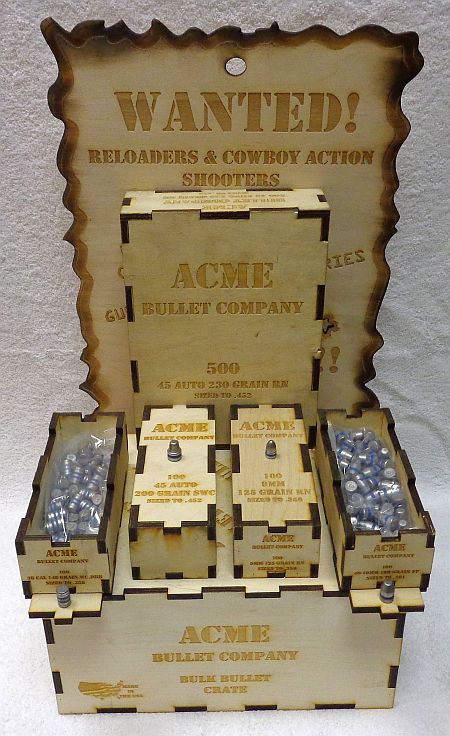 Bullets are packaged in 100 ct. and 500 ct. boxes with 2000 ct. bulk boxes available on some types of bullets.
You will want to use the precision made wooden interlock boxes for storage of loose items for many years after the bullets have gone down range.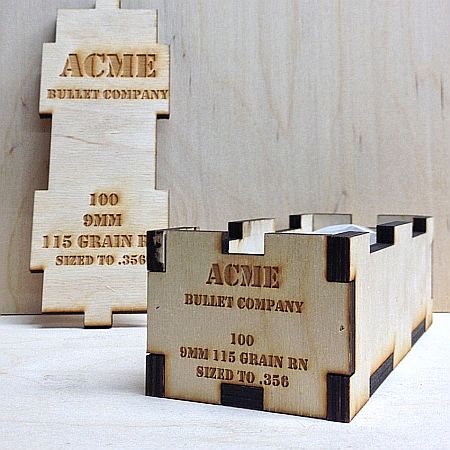 ACME Bullet Company uses only certified 92/6/2 lead alloy from the foundry with a Brinell Hardness of 16.

ACME bullets are sized, lubed and are ready to reload right out of the box.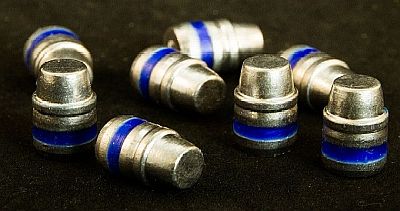 ACME by definition means "Apex", or in the words of the Acme Bullet Company founders, "The epitome of all things good and pure". ACME Bullets are made by shooters for shooters and their years of competition shooting experience goes into every bullet they make.
NOTE: We Ship Bullets to locations inside of the United States ONLY. No international shipping.
INSIGHT OF THE MONTH:
Basic Rules for Hardening Lead
For every 1% additional tin, Brinell hardness increases 0.29
For every 1% additional antimony, Brinell hardness increases 0.92
Sample equation:
Brinell = 8.60 Brinell Pure Lead + (0.29 * Tin percentage) + (0.92 * Antimony percentage)
If you increase the amount of tin by 10% and the amount of antimony 5%, the brinell hardness of your lead will be 16.1
Brinell hardness 16.1 = 8.60 + (0.29 * 10) + (0.92 * 5)