You can subscribe to this Newsletter if you sign up for an account with Titan Reloading.
CLICK HEAR TO REGISTER AN ACCOUNT
CLICK HERE To browse an archive of past newsletters.

NOVEMBER 2014 NEWSLETTER

In 2012 over 4 million conservative voters stayed home and did not participate in our election process. Everything we have experienced in the last 2 years is a direct result of this decision. Please take the time to vote in this years election. The future of our kids and grandkids is at stake and they deserve the same country we had growing up, the same country many gave their lives to preserve. Every vote counts so please exercise your right to vote and encourage your family and friends. Let's "Get 'er Done".
We are truly enjoying all the friends we have made through Titan Reloading and look forward to many more. Feel free to contact us. When possible, please email us rather than call. Due to our limited phone system and staff we are able to respond to your questions quicker via email. Please include your full name or order ID number with any order inquiries. Service and Support is our top priority. As always, you will find many answers to questions in the "FAQ" and "Help Videos" areas of our website www.titanreloading.com . Check us out on Google+ and Facebook .
Dennis / Titan Reloading
FEATURED PRODUCT:
TITAN LOCK NUT FINGER WRENCH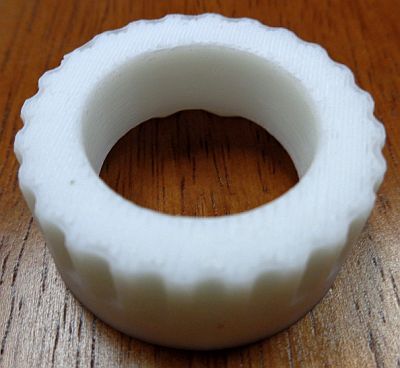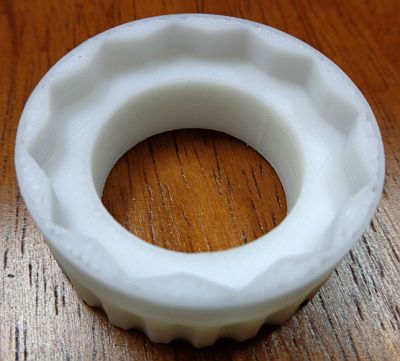 The TITAN LOCK NUT FINGER WRENCH is an ABS plastic "3D Printed" product with a 12 point socket on the bottom and finger serrations on top for better grip. The wrench slips over your dies leaving the top of the die exposed. This is useful in preventing the die from turning as you tighten the lock nut and the finger area is higher than a lock nut for easier access.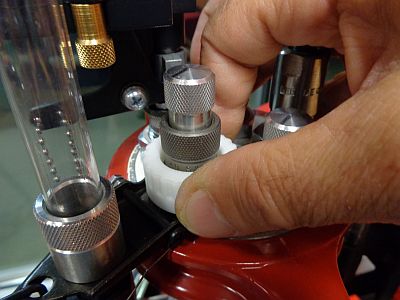 INSIGHT OF THE MONTH:
Tips for Setting Up Your Reloading Station
When you first begin reloading, you'll have a relatively simple setup with just a few types of reloading supplies. However, as your interest in the hobby expands it is inevitable that you will begin to amass more specialized equipment for a variety of tasks. If you don't approach setting up your work station with future growth and organization in mind, you could end up with a serious problem. Not only does a sloppy work station make your reloading less efficient, it can also cause safety problems down the line.
Here are some simple tips for setting up a strong work station:
Organization
Keep all of your small supplies (brass, primers) in separate storage bins. Make sure you label the bins with specific information related to the reloading supplies they contain. Knowing exactly which supply is in exactly which container helps keep you efficient during the reloading process and prevents mistakes. Organization is critical in maintaining a safe work environment. Keep hazardous and dangerous materials sealed and either locked away or high enough that kids cannot reach them.
Cleanliness
Clean your work station after every reloading session. Do not leave loose loading supplies on your work bench. Maintaining your work station is important; spilled powder and loose brass represent wasted money and significant safety threats (especially if you have kids or pets). When you design your work station, use a bench or table that is easily cleaned and exceptionally sturdy.
Comfortable Chair
You're going to be spending long hours sitting at your bench inspecting, prepping and checking final rounds. Buy a nice, comfortable, and ergonomic chair to ensure you're comfortable while you work so you don't rush your tasks. A comfy chair can make marathon reloading sessions much more enjoyable!
Log Books
It's important to record your work for easy refreshing when starting a reloading session. Get dedicated log books to keep your records in and keep them at your bench. I use two, the Research Log and the Load Log. The research log is where I record my steps and notes as I'm working up the loads. I keep notes on load recipes and the results in groupings, firearm function, firearm cleaning etc. This log is especially useful in time as you never need to reinvent the wheel. Once I have found my desired results I record this data in the Load Log for easy access.