You can subscribe to this Newsletter if you sign up for an account with Titan Reloading.
CLICK HEAR TO REGISTER AN ACCOUNT
CLICK HERE To browse an archive of past newsletters.

OCTOBER 2020 NEWSLETTER
RELOAD WITH CONFIDENCE!
What's Your TITAN Advantage?….WE RELOAD!
***Your Reloading Specialists***
NOTICE: If you receive an email that appears to be from Titan Reloading and it has an attachment, DO NOT OPEN THE ATTACHMENT! We never send attachments and the email is not from Titan Reloading. DELETE THE EMAIL!
Well, Fall is officially here. The kids are back in school, the days are getting shorter and yes, the leaves are beginning to change colors. This can only mean one thing to many of us, hunting season is right around the corner. There is nothing like the sights and smells of the woods this time of year and the anticipation of our favorite game stepping out of the brush. The Titan Crew wishes all of you the best of luck this year.
We are truly enjoying all the friends we have made through Titan Reloading and look forward to many more. Feel free to contact us. When possible, please email us rather than call. Due to our limited phone system and staff we are able to respond to your questions quicker via email. Please include your full name or order ID number with any order inquiries. Service and Support is our top priority. As always, you will find many answers to questions in the "FAQ" and "Help Videos" areas of our website www.titanreloading.com . Check us out on YouTube .

Dennis / Titan Reloading
FEATURED PRODUCT:
Since 1955, Mayville Engineering Company ( MEC) has been designing, building and servicing the best shotgun shell reloaders in the world. From children to seniors and the casual hobbyist to the competitive shooter, MEC reloaders have earned the trust and loyalty of generations of customers. MEC is located in Mayville Wisconsin, right here in America's heartland, and just 20 miles away from our showroom in Hartford.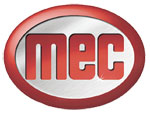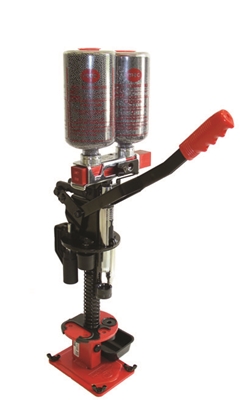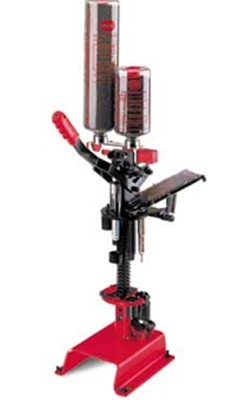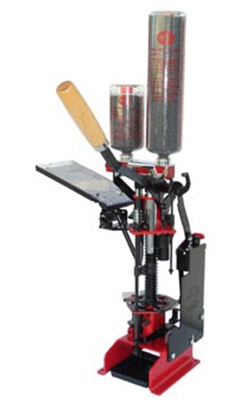 PRESSES SHOWN ABOVE IN ORDER:
ALSO AVAILABLE:
INSIGHT OF THE MONTH:
Shot Shell Crimp Problems
Crimp problems are usually caused by not having the correct wad length for the shell and components selected. If the crimp is too deep use a longer wad. If none are available, you can use a wad that is too short and use a fiber or a cardboard wad from a smaller gauge to take up the excess space. It is usually best to place this directly below the shot. Even a crumbled scrap of paper will do.
Sometimes a wad slightly long can be compressed in the wad starting station. Do this by moving the wad starter up 1/4 inch (for 3″ shells). Then use a 1/4 inch spacer under the shell. The spacer should have a hole in the center so nothing will touch the primer. A few washers work fine. This will then permit the wad to be seated deeper.
Poorly formed crimps can be caused by using the wrong crimp starter, 6 or 8 segment, or starting in the wrong place. Be sure to align exactly on the fold. With some brands of shells a better crimp is formed by starting exactly in the wrong place. That is where the shell previously folded out, recrimp with the fold in.
Titan Reloading 994 W. Sumner St., Hartford, WI 53027 1-262-397-8819
WE'RE SETTING THE STANDARD, ONE CUSTOMER AT A TIME.
You are receiving our monthly Titan Reloading Newsletter because you subscribed to it when you set up your account on our website www.titanreloading.com . We don't want you to miss out on the newsletters we send you. We also respect all our valued customers consent. That is why we are asking all of our readers to decide if they would like to discontinue receiving newsletters from Titan Reloading. If you'd like to stop receiving our newsletters please click the "unsubscribe" link at the bottom of the newsletter.