SEPTEMBER 2020 NEWSLETTER
RELOAD WITH CONFIDENCE!
What's Your TITAN Advantage?….WE RELOAD!
***Your Reloading Specialists***
The Titan Crew is celebrating two anniversaries this month. On August 19th 2010 our website www.titanreloading.com went live on the internet.

On September 1st 2016 we opened our new store and showroom in Hartford Wisconsin.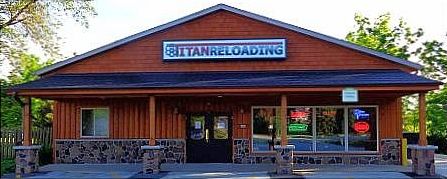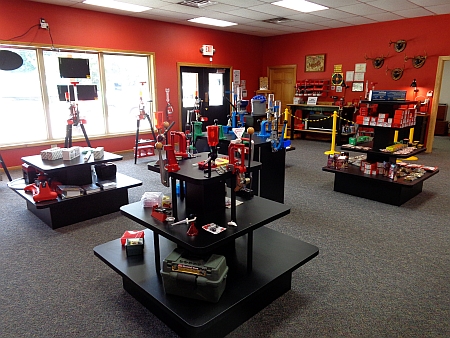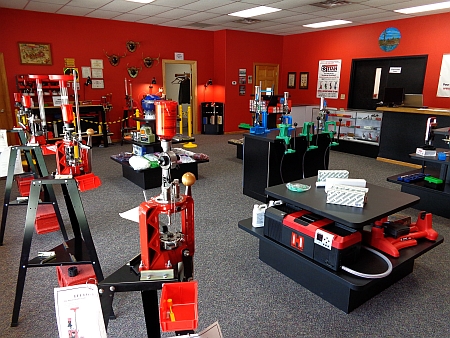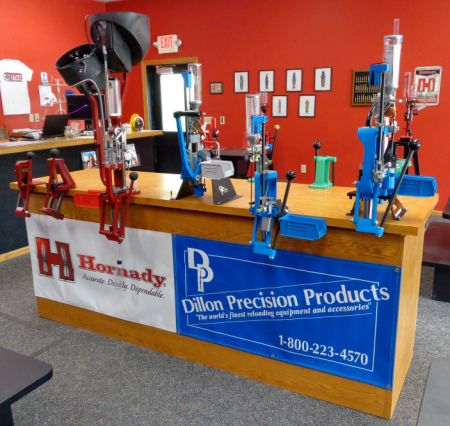 There has been a sudden increased interest in reloading. We are doing our best to keep items in stock. We receive products weekly and we fill orders in the order they are placed. Back-ordering products will reserve them for you.
We are truly enjoying all the friends we have made through Titan Reloading and look forward to many more. Feel free to contact us. When possible, please email us rather than call. Due to our limited phone system and staff we are able to respond to your questions quicker via email. Please include your full name or order ID number with any order inquiries. Service and Support is our top priority. As always, you will find many answers to questions in the "FAQ" and "Help Videos" areas of our website www.titanreloading.com . Check us out on YouTube .

Dennis / Titan Reloading
FEATURED PRODUCT:
LEE ERGO PRIME LARGE & SMALL PRIMERS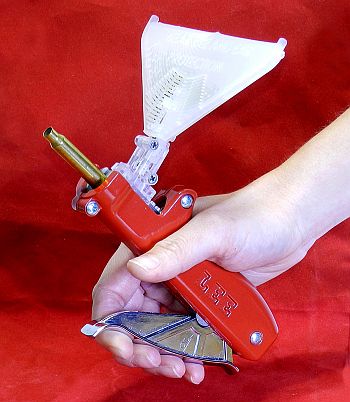 Premium hand held priming tool with all the features of the worlds most popular Auto-Prime, with a new ERGOnomic design. The Ergo-Prime has a highly sculpted body that fits your hand perfectly along with long smoothly contoured finger lever that easily installs the tightest primers.
Fingertip operation provides unmatched sensitivity and comfort especially for old hands.
Absolutely no tools or disassembly required when changing primer size. Simply remove shell holder and swap primer trays.
Uses special, but inexpensive shell holders, so there is no need to endlessly swap your press shell holders to prime.
Powder coated metal body and polished chrome plated lever, makes the Ergo-Prime not only the most comfortable, but also the best looking tool made. Packed in a convenient molded storage box that holds your tool and up to 18 shell holders.
Requires Auto Prime Shellholders (sold separately). Lee Auto Prime Shell Holders have a different base than "Auto Prime 2 and press" shell holders which will not fit this priming tool.
Shellholders are not included with this Ergo Prime.
INSIGHT OF THE MONTH:
Interchangeable Dies
Frequently, dies from one caliber may be used to load other calibers. Due to the locations of crimping shoulders, the operation may only work for dies of the shorter caliber to the longer. You may notice a label depicting the shorter die in your set for the longer version of the cartridge, Lee does this to reduce costs.
As an example, to load .357 Magnum cartridges with .38 dies, the Sizing Die (1st die) setting stays the same as the .38. The Powder Through Expanding Die (2nd die) and the Bullet Seating Die (3rd die) must be backed out approximately 2 turns in the turret. This is the difference in length from the .38 to the .357 Magnum. This setting must be tweeked in as 2 turn is approximate.
Even though some dies are interchangable, in many cases, different shell holders are necessary. You can see a complete list of shellholders under "Case Preparation" then "Shell holders and Calibers".
45 Colt – 454 Casull *
44 Special – 44 Magnum
38 Special – 357 Magnum
30-30 Winchester – 30 Remington
357 Magnum – 357 Maximum
38 Super – 9mm Largo
44 Russian – 44 Special
40 Smith & Wesson – 10mm – 41 Action Express
32 Smith & Wesson – 32 S&W Long – 32 H&R Magnum **
*The 45 Colt expander die will also work for the 454 Casull by backing the die out approximately two turns to compensate for the difference in case length.
**Lee dies allow the use of .308 bullets in the 32 H&R Magnum. The other bullet diameter commonly used is .311 and that is the expander that comes with the set. To use .308 bullets, it is necessary to purchase an additional expander and turn it down to .308. This can be done using a drill press and emery cloth or if you buy the additional expander from the factory, Lee will do it for $10.00.
Titan Reloading 994 W. Sumner St., Hartford, WI 53027 1-262-397-8819
WE'RE SETTING THE STANDARD, ONE CUSTOMER AT A TIME.
You are receiving our monthly Titan Reloading Newsletter because you subscribed to it when you set up your account on our website www.titanreloading.com. We don't want you to miss out on the newsletters we send you. We also respect all our valued customers consent. That is why we are asking all of our readers to decide if they would like to discontinue receiving newsletters from Titan Reloading. If you'd like to stop receiving our newsletters please click the "unsubscribe" link at the bottom of the newsletter.