DECEMBER 2021 NEWSLETTER
RELOAD WITH CONFIDENCE!
What's Your TITAN Advantage?….WE RELOAD!
***Your Reloading Specialists***
The Titan Crew hopes you all had a Great Thanksgiving filled with family and friends. Our prayers always include those not able to be home due to service of our country and also for all the families with an empty chair during the Holidays. We owe them a debt we can never repay. THANK YOU.
We wish all of you a Very Merry Christmas and a Happy New Year. May you find in this season the Peace that you remember from years gone by, to preserve it forever.
We are truly enjoying all the friends we have made through  Titan Reloading and look forward to many more. Feel free to contact us. When possible, please email us rather than call. Due to our limited phone system and staff we are able to respond to your questions quicker via email. Please include your full name or order ID number with any order inquiries. Service and Support is our top priority. As always, you will find many answers to questions in the "FAQ" and "Help  Videos" areas of our website www.titanreloading.com . Check us out on YouTube .

Dennis / Titan Reloading
UPS WORLDWIDE EXPEDITED IS AVAILABLE FOR INTERNATIONAL SHIPPING
FEATURED PRODUCT:
NOW IN STOCK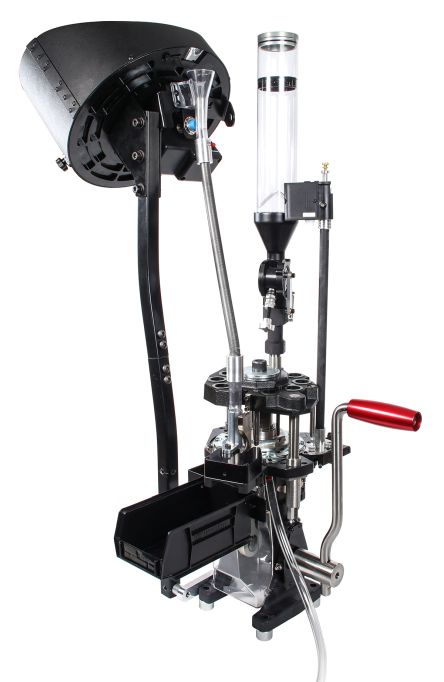 NOTE: NO SALES OF MARK 7 ITEMS
OUTSIDE OF THE USA.
Comes Standard with:
All new 11″ High Speed Case Feeder
Lyman Stainless Steel Pro Hold Down Die included
Mechanical Powder Measure
Standard Priming with all New Shuttle Disk Delivery System – Small/large primer conversion included
Double Guide Rod support for the tool head creates more stability
Key Features:
Upgradeable with Mark 7 Autodrive and sensors
Smooth Ergonomic Ambidextrous Handle
Fully supported – Mark 7 community and technical help included
Supports one-pass processing and loading
Works with new and fired brass
Precision CNC machined aluminum and steel
10 Station Manual Loading Machine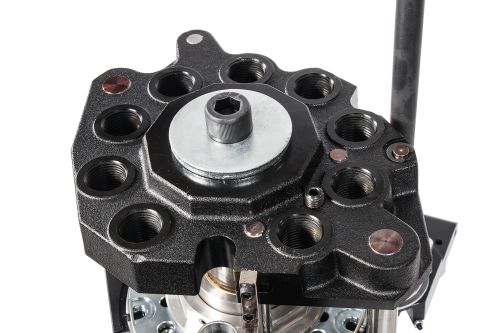 A massive, robust 10-station cast iron tool head which allows you to have it all:
Station1: Case feeding
Station 2: Sizing and decapping
Station 3: Swage/Case trim
Station 4: Primer seat with hold down
Station 5: Case flare/neck expansion
Station 6: Powder drop
Station 7: Powder check
Station 8: Bullet Dropper
Station 9: Seating
Station 10: Crimping
The above is just one possible set-up. The 10 station tool head offers a large variety of options for all your reloading and case processing needs.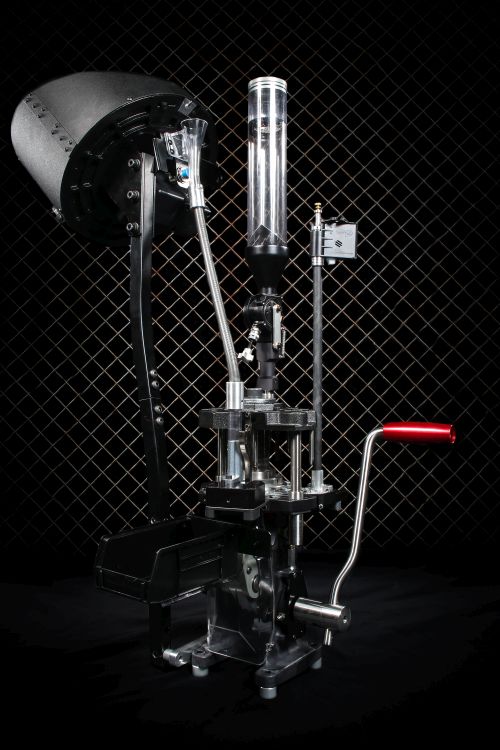 All New Large capacity, fast feeding case collator
Ergonomically designed operating handle can be assembled for right or left-hand use
11″ Case Feeder with variable speed motor
Mechanical Powder Measure
Shuttle Disk Stacked Priming System
Supports one-pass rifle/pistol processing and loading
Works with new AND fired brass
Precision CNC machined aluminum and steel
Upgradeable with Mark 7 Autodrives and sensors
Fully supported – Mark 7 community and technical help included
Double Guide Rod support for the tool head for more stability
A large assortment of accessories, upgrades and sensors are available. Upgradeability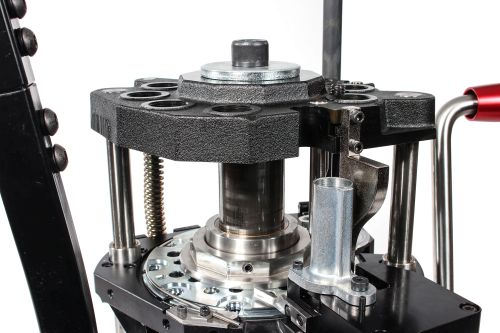 DOUBLE GUIDE ROD SUPPORT FOR THE TOOL HEAD CREATES MORE STABILITY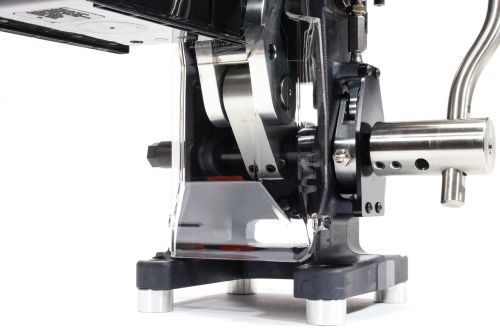 CNC MACHINED AND PRECISION FIT FOR SMOOTH OPERATION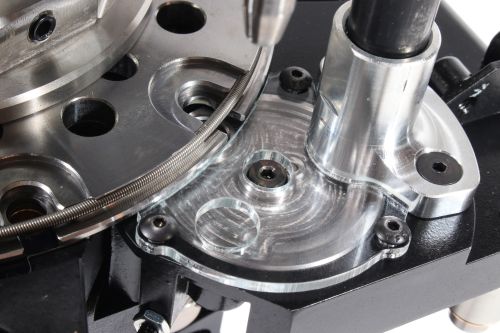 SHUTTLE DISK STACKED PRIMING SYSTEM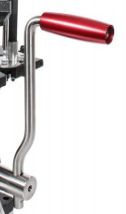 ERGONOMIC HANDLE
The Apex10 can easily be upgraded with the following options at any point:
Autodrive
Primer Express Electronic Oscillating Primer System
Digital Powder Measure (only with Autodrive)
Digital Sensors (only with Autodrive)
Machine caliber conversion kits that include everything required to convert the press fromone caliber to another
Trimmer kit for rifle processing
PLEASE NOTE: Hold Down Die is included, but additional dies and bullet feeder are not included with the Apex10 and must be purchased separately.
Press core dimensions are: 18″ tall x 15″ wide x 11″ deep (45.7cm x 38.1cm x 27.9cm) Machine weight: 60lbs (15.9kg)
INSIGHT OF THE MONTH:
APEX 10 Recommended Tool Head Die Positions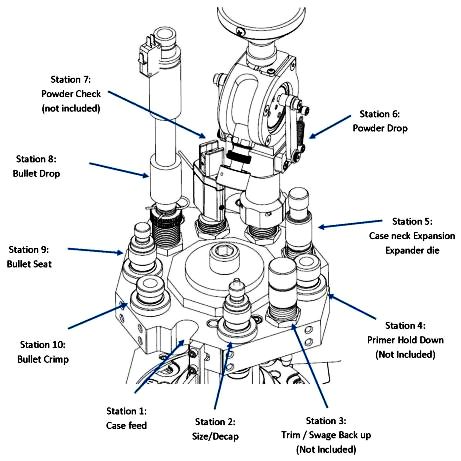 Titan Reloading   994 W. Sumner St., Hartford, WI 53027          1-262-397-8819
WE'RE SETTING THE STANDARD, ONE CUSTOMER AT A TIME.