Description
LEE BULGE BUSTER KIT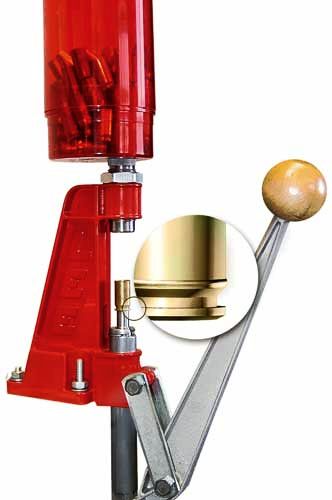 Assure your mixed brass is bulge free with the Bulge Buster Kit and appropriate Lee Factory Crimp Die. This push through die adapter will quickly remove the annoying bulge rings that shell holder constrained dies simply can't reach. The Bulge Buster Kit includes extension sleeve, push through punch, catch container and complete instructions. And it's fast–you can reprocess your cases as quickly as you can handle them.
NOTE: The Lee Reloader Press is not included
Factory Crimp Die Sold Separately
With the Lee Factory Crimp Die, the Bulge Buster will repair all these rimless cases:
380 ACP
40 Smith & Wesson
45 ACP
45 Winchester Magnum
10 mm
41 AE
45 GAP
Glock Cases: We do not recommend "fixing" cases fired in pistols with unsupported chambers, because there is no way to make them safe once they have bulged as in TOP picture below. The case wall is thinned where it bulges, and resizing the outside of the case back down to the correct diameter does not restore the case back to its original thickness. If this case is fired in a pistol with an unsupported chamber again, and this thinned section of brass happens to line up with the unsupported part of the chamber, there is a high probability that the case will rupture as in the BOTTOM picture below.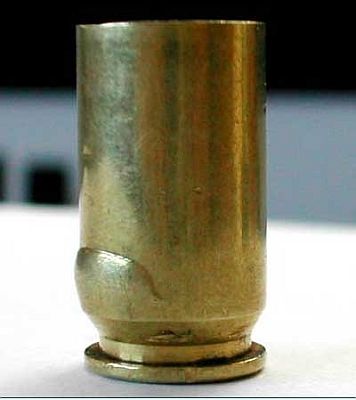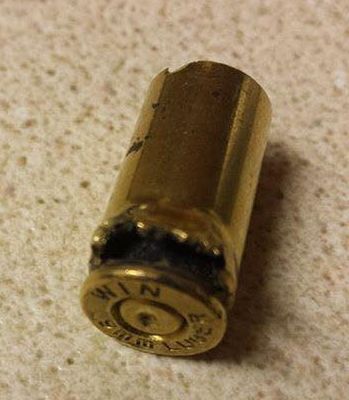 Material: Steel