Lee Pro 1000
LEE PRO 1000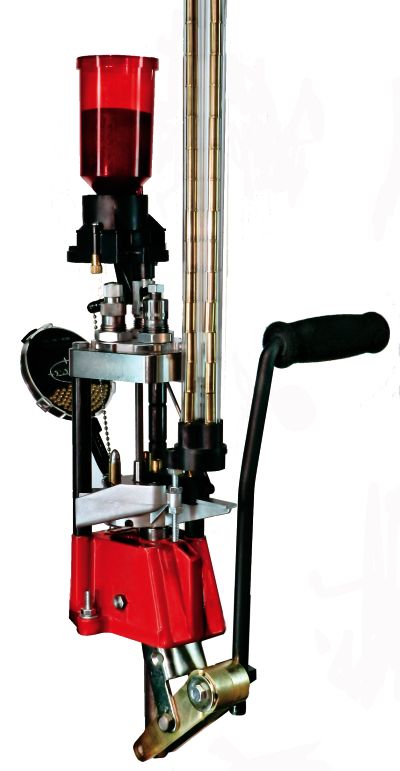 Add a bullet and pull the lever; all other operations are automatic on this progressive press. One loaded cartridge with each pull of the lever.
Every operation is automatic. Primers, like the powder, are fed only if a case is present. No wasted primers or spilled powder. Alternate loading sequence lets you load only one case at a time. Makes learning easy for the first time user and great for fine adjustments or experimenting.
You can start reloading good ammunition minutes after the press is bolted down.
Change calibers in just three minutes. Extra Turrets and Shell Plate Carriers sold separately.
Custom caliber sizes can be set up for you.
Go to the Pro 1000 Custom Calibers page for ordering details.
Notes:
Extra Turrets and Shell Plate Carriers are available for reloaders buying a Pro 1000 kit who plan to load more than the caliber listed in the description of press. (sold separately)
The Pro Auto-Disk powder measure (included as part of the kit) will only work with Lee Powder Through Expanding Dies.
PRO 1000 DEMONSTRATED
---

Lee Pro 1000 Shell Plates and Carriers
Showing 1 to 19 of 19 (1 Pages)