Description
LARGE ROLLER GRIP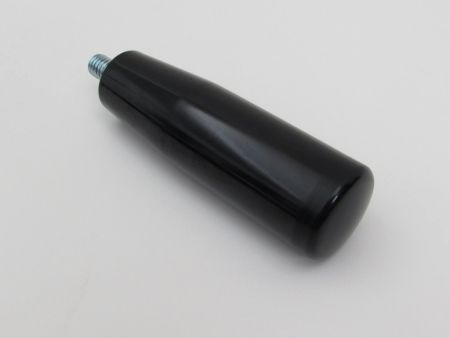 In the past, a frequent request from customers was asking for a larger roller assembly on the levers. Inline listened. A "off the shelf" larger roller was not available, so they had a custom mold made. It took a while, but turned out absolutely perfect, very comfortable, and made to our specifications. It is longer in length and larger in diameter. Due to the larger surface area, it allows you to relax your grip, spread your fingers out and just smoothly roll thru the rounds. Try one, you will be surprised at the the difference.
This is the roller that comes stock on all InLine Fab roller levers shipping now.
This listing is for customers wanting to upgrade their older (smaller) versions to the new larger size. As with all InLine Fabrication products, they are lifetime warranty.
Note: If your current roller measures 1 1/4″ diameter on the large end and the grip portion measures 4″ long, you already have the large grip on your lever.