Description
LED STANDARD SHELL PLATE LIGHTING SYSTEM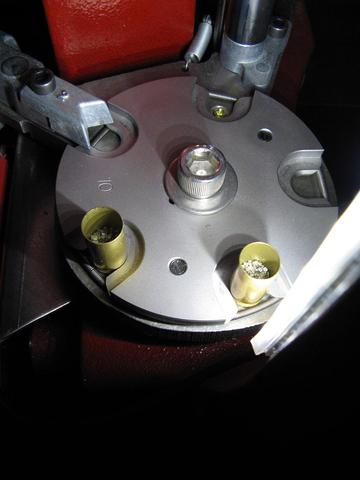 Perfect for any "O" frame press, Rockchucker, lyman, LEE, Redding, etc. Also, LEE turret, Redding T-7 and many more. If you have 4″ of available space to install it on your press, you are good to go!
These Patent Pending hi intensity LED systems put the light right where you need it……inside the cage of your reloading press. Super thin 6 LED profile attaches to the inside of the upright of your press and floods the shellplate and your cases with light. Double checking powder level before setting each bullet is an important safety step and now becomes easier than ever before. I will let the photos speak for themselves.
Each 12 volt light system comes with a 4 inch long, 6 LED strip, inline onoff switch and a 110 wall adapter with 48″ long cord. (No more fadingeplacing batteries) Also comes with 2 self adhesive wire routing anchors, prep kit and lifetime warranty.
The LED strip comes with an aggressive adhesive installed on the back to attach to your press. All you gotta to do is prep the area, clean the area with alcohol, stick it on, plug it in and get to work!