Description
LEE ADJUSTABLE CHARGE BAR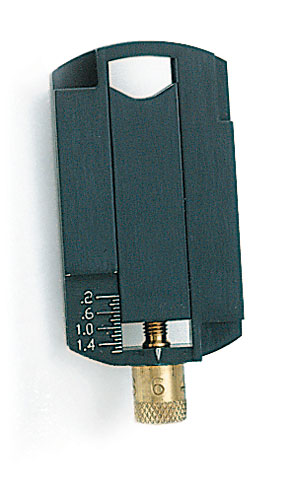 Lee Adjustable Charge Bar is used in place of the Charge Disk on the Auto Disk and Pro Auto Disk Powder Measures.  Adjustable between .28 cc and 1.6 cc. Lifetime nylon with solid brass, zero backlash micrometer. This charge bar comes packaged with a volume measuring density chart for all of todays popular powders and detailed setting instructions. This is a disk with a micrometer setting on it to precisely adjust the powder charge. Easy to set.
Fits: Lee Auto-Disk Powder Measure
Material: Brass and Polymer
It is always recommended to weigh out charges.