Description
PRE-ORDER
QUICK CHANGE TOP PLATE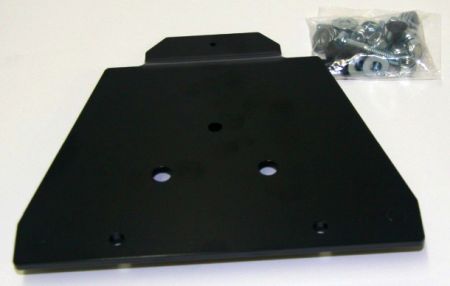 This listing is for pre-ordering Quick Change Top Plates not listed in the table. Inline has plates for all mainstream units, including Hornady, RCBS, Dillon, Redding, Lyman & LEE. They also have plates for vises, trimmers, lubesizers, etc. The top plates come with the appropriate holes and hardware to attach your press/specific item to the plate.
ETA for pre-ordered top plates is about 1 1/2 weeks.
Find your press in the list below then select it in the DROP DOWN MENU above.
#1
LYMAN TMAG II PRESS
#21
LYMAN 450/4500 LUBER SIZER PRESS
#30
LYMAN SPAR T PRESS
#42
LYMAN HEATED BASE #2745885
#49
LYMAN SPARTAN PRESS
#50
LYMAN ORANGE CRUSHER PRESS
#64
LYMAN LATHE TRIMMER & UNIVERSAL TRIMMER
#BS76
LYMAN BRASS SMITH VICTORY SINGLE STAGE PRESS
#BS77
LYMAN BRASS SMITH IDEAL SINGLE STAGE PRESS
#BS78
LYMAN BRASS SMITH AMERICAN 8 TURRET PRESS
#28
REDDING BOSS PRESS
#65
REDDING 2400 CASE TRIMMER
#70
REDDING RS-6 & 3BR POWDER MEASURE STAND
#83
REDDING CASE NECK CONCENTRICITY GAUGE #26400
#71
LEE AUTO BENCH PRIME
#75
LEE VINTAGE 30 DEGREE CHALLENGER PRESS
#82
LEE LOAD ALL & LOAD ALL II
#43
DILLON SUPER SWAGE (side to side orientation)
#66
DILLON SUPER SWAGE (front to back orientation)
#8
FORESTER CO-AX PRESS
#59
FORESTER ORIGINAL CASE TRIMMER
#16
RCBS JR PRESS
#18
RCBS RS 2, 3 & 5 PRESSES
#18-1
RCBS RS PRESS
#20
RCBS LAM II LUBER SIZER PRESS
#23
RCBS AMMO MASTER II PRESS
#26
RCBS SUMMIT PRESS
#27
RCBS BIG MAX PRESS
#34
RCBS AUTO PRIMER TOOL #9460
#36
RCBS GRAND SHOTSHELL PRESS
#41
RCBS TRIM PRO II TRIMMER
#47
RCBS PARTNER
#52
RCBS A2
#57
RCBS AUTO 4X4
#62
RCBS TRIM PRO CASE TRIMMER
#63
RCBS PRO CHUCKER 5/7 PRESS
#67
RCBS SWAGER
#69
RCBS ADVANCED POWDER MEASURE
#73
RCBS CASE PREP CENTER
#15
HORNADY SINGLE STAGE CLASSIC PRESS
#19
HORNADY .50 BMG PRESS
#37
HORNADY CAM LOCK CASE TRIMMER #050140
#40
HORNADY 366 SHOTSHELL PRESS
#46
HORNADY LNL POWER PREP CENTER #050012
#56
HORNADY POWDER MEASURE ARM
#68
HORNADY IRON SINGLE STAGE PRESS
#80
MEC 650-85 & 650 N