TITAN TUBE HARNESS
TITAN TUBE HARNESS
PLEASE CHECK AVAILABILITY (upper right corner).
LIMITED SUPPLY-NO BACKORDERS.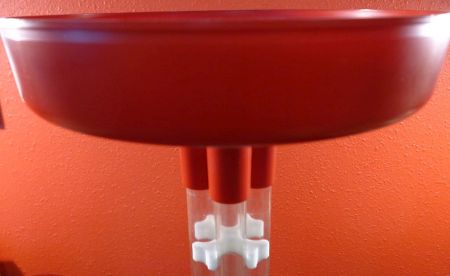 The TITAN TUBE HARNESS is an PLA plastic "3D Printed" product that clips onto the 4 feed tubes of the Lee Case Feeders and the Lee Bullet Feed Multi-Tube Adapters. This product holds the feed tubes securely making the Case Collator easier to install and remove from the feed tubes. It also secures the tubes of the Multi-Tube Bullet Feed Adapters and allows you to install the tubes loaded with bullets as the tubes snap into the harness from the side. You only need one harness per 4 tube setup.

NOTE: This harness cannot be used with calibers that have a case or rim diameter larger than .505".