Description
MEC 28 GA. E-Z PRIME
FOR SINGLE STAGE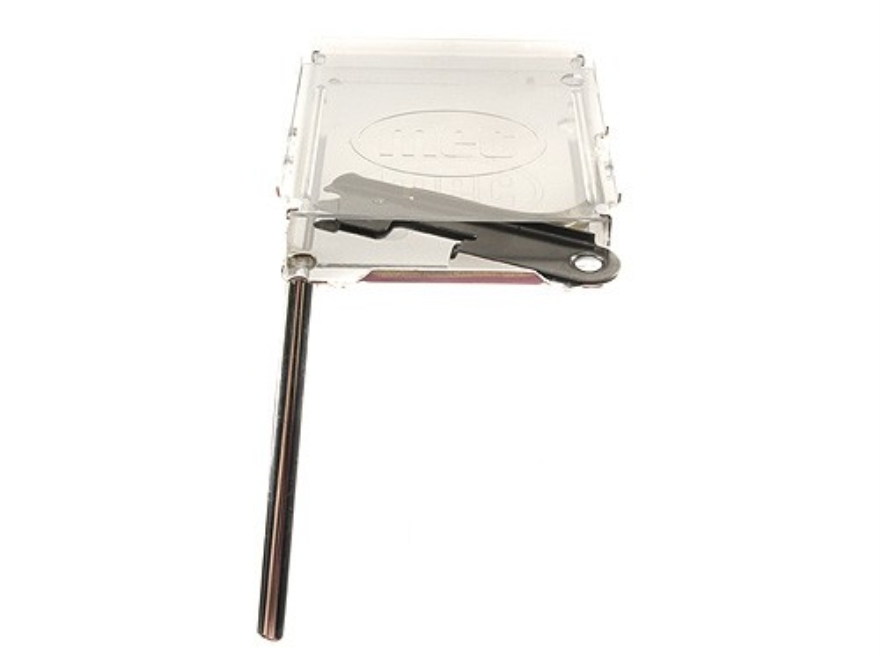 The 12 Gauge E-Z Prime Automatic Primer Feed eliminates handling individual primers and automatically feeds them for use. This accessory speeds up handloading and allows you to pay attention to other, more critical loading steps. The E-Z Prime fits any MEC 600JR, 600JR Mark 5, Sizemaster, or Steelmaster Single Stage loader and it converts the presses to automatic priming.
On earlier models of the 600 Jr. and 700 VersaMEC (Mid-70s and before) the hole in the turret for the reprime punch bolt was 1/4″ diameter. After this the hole was enlarged to 1/2″ diameter and a bushing was added to accommodate the addition of a primer feed later. If you have one of the older models, you will have to drill out the existing 1/4″ hole to 1/2″.
Kit Includes:
Tray Assembly
Bracket Assembly
Actuator Chain
Complete installation instructions
NOTE: This unit is for use on MEC 28 Gauge Single Stage presses ONLY.