Description
MEC 600 JR. MARK 5
.410 GAUGE 3″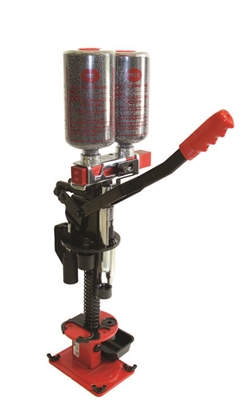 #1 Shotshell Reloader in the World!
Time-tested excellence is built into this single-stage reloader featuring a quick, simple operation with minimal effort.
Load four to six boxes per hour.
The 600 Jr. Mark V is adjustable for 3″ shells. Die sets are available in all gauges.
Value and reliability
Look no further than the world's #1 selling shotshell reloader – the MEC 600 Jr. Mark V!
INCLUDES:
11/16 oz. Charge Bar
Bushings #10, #11 and #12
SPECIFICATIONS:
Press Type: Single Stage
Gauge: .410 Bore
Shell Length:  3″ factory setting, can be adjusted to 2 1/2″
Frame:  Steel
Priming:  Built in
Loading Rate:  approximately 150-200 shells per hour
Gauge Conversions:  Yes
HIGHLIGHTS:
Cam-action Crimp Die.
Spindex Crimp Starter, swivels to align itself correctly with original shell creases.
NOTE: This reloader will reload steel shot shells. To convert to steel shot kit #8433 is necessary. Do not use components designed for use with lead shot when loading steel shot shells.
NOTE: A special steel shot charge bar must be used when loading steel shot. Do not use charge bars designed for lead shot when loading steel shot shells.
NOTE: The 285 CA primer feed upgrade not available in .410 bore.