Description
MEC SIZEMASTER
10 GAUGE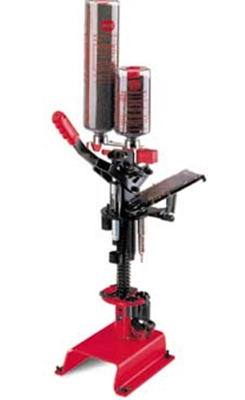 Simplicity without sacrificing convenience and efficiency
Loaded with premium features.
Includes highly accurate "Power Ring" collet re-sizer returns every base to factor specifications.
Re-sizing station handles brass or steel heads, both high and low base.
The E-Z Prime auto primer feed is standard equipment. It dispenses primers automatically.
Adjustable
Set by the factory at 3-1/2″ but can be adjusted to 2-7/8″ length with the MEC short kit #557151 (sold separately).
INCLUDES:
2 oz. Charge Bar ( lead shot only )
Bushings #37, #40 and #44
SPECIFICATIONS:
Press Type: Single Stage
Gauge: 10 Gauge
Shell Length: 3 1/2″ factory setting, can be adjusted to 2 7/8″
Frame: Steel
Priming: E-Z Prime automatic primer feed
Loading Rate: approximately 150-200 shells per hour
Gauge Conversions: Yes
HIGHLIGHTS:
Power Ring Collet Resizer, resizes every base to factory specs, whether brass or steel.
Cam-action Crimp Die.
Spindex Crimp Starter, swivels to align itself correctly with original shell creases.
NOTE: This reloader will reload steel shot shells. To convert to steel shot kit #8433 is necessary. Do not use components designed for use with lead shot when loading steel shot shells.
NOTE: A special steel shot charge bar must be used when loading steel shot. Do not use charge bars designed for lead shot when loading steel shot shells.