Description
MEC SIZEMASTER
.410 GAUGE W/O Primer Feed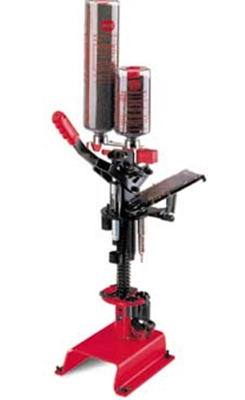 Simplicity without sacrificing convenience and efficiency
Loaded with premium features.
Includes highly accurate "Power Ring" collet re-sizer returns every base to factor specifications.
Re-sizing station handles brass or steel heads, both high and low base.
Adjustable
The press is adjustable for 3″ shells and is available in 12, 20, 28 gauge and .410 bore.  Die sets are available.
INCLUDES:
1/2 oz.

Charge Bar
Bushings #

10, #11 and #12
SPECIFICATIONS:
Press Type: Single Stage
Gauge: .410 Bore
Shell Length:  2 1/2″ factory setting, can be adjusted to 3″
Frame:  Steel
Priming:  Automatic Primer Feed not available
Loading Rate:  approximately 150-200 shells per hour
Gauge Conversions:  Yes
HIGHLIGHTS:
Power Ring Collet Resizer, resizes every base to factory specs, whether brass or steel.
Cam-action Crimp Die.
Spindex Crimp Starter, swivels to align itself correctly with original shell creases.
NOTE: This reloader will reload steel shot shells. To convert to steel shot kit #8433 is necessary. Do not use components designed for use with lead shot when loading steel shot shells.
NOTE: A special steel shot charge bar must be used when loading steel shot. Do not use charge bars designed for lead shot when loading steel shot shells.
NOTE: E-Z Prime is not offered on .410 GA. models.